The humble honeybee does so much for us. Bees pollinate plants we depend upon for food like apples, tomatoes, zucchini — lots of crops need the gentle nuzzle of a bee or butterfly to get from pretty flower to juicy fruit. And of course they make honey — a food we've turned to for thousands of years to make our lives a little sweeter.
Honeybees and other bees have been in trouble in recent years. You might have heard mention of Colony Collapse Disorder. Is it a disease, is it caused by cell phone towers? Nobody really knows the cause for the massive drop off in bee populations, but we all know it's bad news.
National Honeybee Day is August 18th, so this week we're celebrating the honeybee by putting a few of our bee books on sale for 25% off. If you've been thinking about starting a hive of your own, this is a great opportunity to learn from the masters at a great price.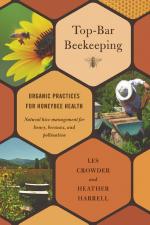 Top-Bar Beekeeping: Organic Practices for Honeybee Health by Les Crowder and Heather Harrell
Top-Bar Beekeeping provides complete information on hive management and other aspects of using innovative top-bar hives that mimic the shape of a hollow log. All home and hobbyist beekeepers who have the time and interest in keeping bees should consider the natural, low-stress methods outlined in this book. It will also appeal to home orchardists, gardeners, and permaculture practitioners who look to bees for pollination as well as honey or beeswax.
Listen to Bee Mentor's interview with Les Crowder.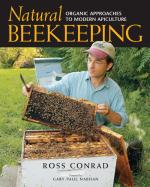 Natural Beekeeping: Organic Approaches to Modern Apiculture by Ross Conrad
Natural Beekeeping describes opportunities for the seasoned professional to modify existing operations, increase profits, and eliminate the use of chemical treatments. Beginners will need no other book to guide them. Whether you are an experienced apiculturist looking for ideas to develop an integrated pest management approach or someone who wants to sell honey at a premium price, this is the book you've been waiting for.
Start anew: become a honey farmer! Read this excerpt from Natural Beekeeping to learn more.
---