Elections are one month away, and without touching the Presidential race with a forty foot pole, we'd like to share some of the campaigns and initiatives we're interested in. Take a gander, investigate the issues, and make your vote count!
If you live in California, you've probably heard about Proposition 37. This bill is big. It is the first serious movement to insist that foods containing genetically-modified organisms be clearly labeled so that we consumers can choose whether we want to eat them. The reason this bill is such an important step is owing largely to the size of the California market — the state is the world's eighth largest economy. Labeling in California will lead to efforts elsewhere, including Vermont, where a GMO Labeling measure was accepted earlier this year. Vermont's law will only go into effect if California's passes.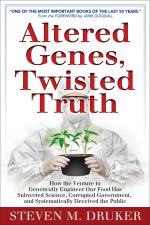 For more information, you can follow the CA Right to Know organization, here. You can also follow the Organic Consumers Association. Author Jeffrey Smith has been writing on the GMO issue for years, and his books are still some of the best authorities on the subject. Take a look at Genetic Roulette, and Seeds of Deception. New this coming spring, Altered Genes, Twisted Truth will be another great resource for the movement. Author Stephen Druker is offering the first eight chapters of the book as an ebook sample, available for Kindle, Nook, and Kobo.
It may surprise you to find out that, for the past several years the perennial number one page on ChelseaGreen.com in terms of traffic is this: an excerpt from The Revolution will not be Microwaved on how to extract cannabis into oil or butter! And our book Marijuana is Safer was the "#1 Most Read Book of 2010" on Scribd. Chelsea Green fans care deeply about having the right to care for their health and choose the foods they want. Campaigns to decriminalize the use of marijuana have been ramping up across the nation. Is there one in your state? Take a look at the various campaigns listed by NORML, here.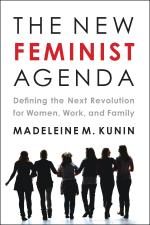 Another topic of heated debate in this election cycle are various issues of women's rights. It seems like a heck of a throwback to be discussing women's rights to abortion and birth control in 2012, but with the coming advent of the Affordable Care Act conservatives have been up in arms about women's reproductive rights. There's a quick rundown of some candidate's positions on women's rights here.
Once the election season is past, one would hope we could move past these fundamental levels of discourse, and onward to issues of family care. Madeleine M. Kunin's recent book, The New Feminist Agenda is the perfect jumping-off place for this kind of discussion.
Governor Kunin has been hitting the road this year, talking about the issues in her book, and women's issues at large. She is speaking at the Goldman School of Public Policy in Berkeley tonight, and at Powell's Books in Portland, Oregon on October 6 at 4pm. To stay abreast of all Ms. Kunin's upcoming events, check here.
It's easy to feel manipulated and cynical as a voter in the USA, but there are ample opportunities to make a difference — especially if you think local.
Take some time this month to get educated about the issues important to you, and rock the vote!
---