Okay, so we don't think the world is really going to end Friday. The end of the Mayan calendar is confusing, sure. Ominous? You bet. But we've made it through Y2K together, and Snowpocalypse, and Carmageddon, and countless other would-be apocalypses (apocali?).
Apocalyptic thinking can distract us from the very real problems that people and the planet are facing every day. From climate change to social justice issues, pollution, violence, heck, even the seemingly miniscule fact that your coworker is in a bad mood today are all more pressing than a distant daydream of disaster.
And imagining an apocalypse can push you into a mood of despair, which makes it hard to take practical measures to ensure you'll be okay if something bad does happen. Don't waste time being fearful that the end is nigh — take some time to get prepared so you can feel safe no matter what happens.
With the books below, you'll be able to do just that. Prepare to make the best of it no matter what.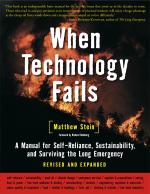 There's never been a better time to "be prepared." When Technology Fails is Matthew Stein's comprehensive primer on sustainable living skills—from food and water to shelter and energy to first-aid and crisis-management skills.
The book prepares you to embark on the path toward sustainability. But unlike any other book, Stein not only shows you how to live "green" in seemingly stable times, but to live in the face of potential disasters, lasting days or years, coming in the form of social upheaval, economic meltdown, or environmental catastrophe.
In Matthew Stein's newest book, When Disaster Strikes, he breaks down how to be prepared for specific disastrous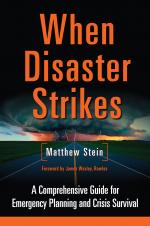 events and the particular challenges they pose. Stein instructs you on the smartest responses to natural disasters—such as fires, earthquakes, hurricanes and floods—how to keep warm during winter storms, even how to protect yourself from attack or other dangerous situations. With this comprehensive guide in hand, you can be sure to respond quickly, correctly, and confidently when a crisis threatens.
Here at Chelsea Green, we're not afraid to look at the dark side. Just in case it becomes abundantly clear that the world as we know it IS going to end, we hope you'll have at least a few hours to prepare. Why not contemplate your demise with the help of a great book? Here are a couple we recommend.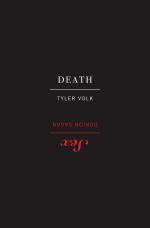 Open the book one way, and read Tyler Volk's essay on DEATH: What is shared by spawning Pacific salmon, towering trees, and suicidal bacteria? In his lucid and concise exploration of how and why things die, Tyler Volk explains the intriguing ways creatures—including ourselves—use death to actually enhance life.
. . . then flip the book over to read Dorion Sagan's essay on SEX: In Sex, Dorion Sagan takes a delightful, irreverent, and informative romp through the science, philosophy, and literature of humanity's most obsessive subject. A brief, wonderfully entertaining, highly literate foray into the origins and evolution of sex.
Join renowned essayist Edward Hoagland as he ponders the meaning of life, aging, and sex in his book,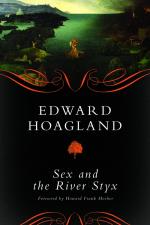 Sex and the River Styx. Called the best essayist of his time by luminaries like Philip Roth, John Updike, and Edward Abbey, Edward Hoagland brings readers his ultimate collection. In Sex and the River Styx, the author's sharp eye and intense curiosity shine through in essays that span his childhood exploring the woods in his rural Connecticut, his days as a circus worker, and his travels the world over in his later years.
Don't forget: during our Holiday Sale you can save 35% on every purchase. Just use the discount code CGFL12 when you check out!
Image credit Matthew Stevenson
---