During the month of May, join thousands of people across the country taking action to rise to the challenge of food, water, and energy independence through the Transition Challenge.
Organized by our friends at Transition US, the Transition Challenge is an opportunity to get your hands dirty, create something beautiful, and be counted as part of a bigger movement toward community resilience in the face of climate change and peak oil.
Last year Transition US registered over 4,000 actions in communities across the country, and halfway through May there are already 3,000 actions registered. Folks picked up their shovels and tools, helped construct rainwater harvesting systems, and installed solar panels. Abandoned lots were converted into green oases and school children pulled weeds and planted tomato starts. When these individual actions occur on a large scale, we energize and engage our communities and show the world what is possible.
Here are some of this year's exciting actions:
A new home owner in High Point N. Caroline signed up 10 actions to do at their new home, with lots of fun ideas including converting lawn to grow food, setting up composting system and rainwater harvesting system, hanging a clothes line, mailing vegetable seeds to his/her 7 nieces and nephews, stopping using electricity for 24 hours once a month on a full moon night, etc.
Transition Town Charlotte in Vermont: last year they planted a potato garden on the Library lawn, had a public harvest, followed by a "Spud Fest". The excess potatoes were given to the local food shelf. This year they are expanding the project to include pole beans and tomatoes as well as potatoes. They will again have a Spud Fest again, inviting all townspeople to share favorite recipes, and celebrating the harvest. Also they are removing some invasive ornamentals and replacing them with blueberries, other to-be-decided edibles, and some plants that attract wildlife.
Bellingham, WA: is accepting proposals for 3 grants up to $350 to support neighborhood Transition projects. Previous projects they've supported include: a community orchard on Lummi Island; a neighborhood garden and orchard specifically to support people in a supported living situation; food bank gardens. They have a work day in May to gather together to implement the projects selected.
To participate in this year's challenge, you can create your own project or volunteer on a community project in one of four areas: food, water, energy, and community. Transition US has plenty of ideas and how-to guides listed on their website, but the sky is the limit. Whether your "something beautiful" takes the form of a community garden, a compost pile, or even a graywater system, it brings us one step closer to the world we want to live in.
Make sure to register your project to be counted, and feel free to send updates and photos to the TUS team to share and inspire others with your ideas!
Want to learn more about the global Transition Towns movement? Check out the founder's books: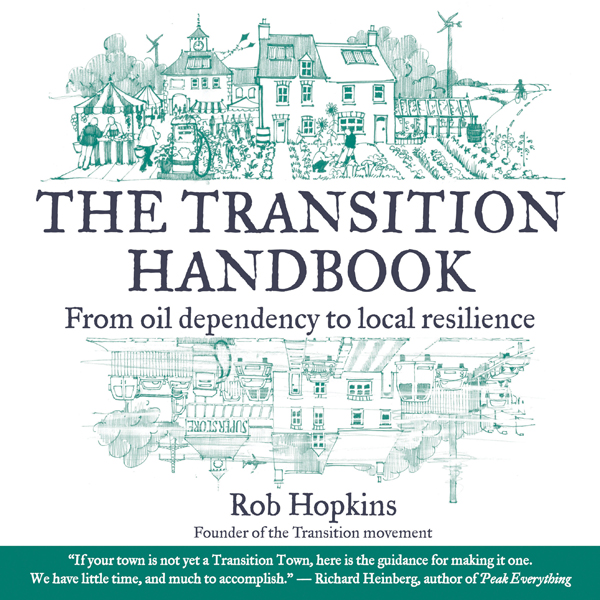 The Transition Handbook: We live in an oil-dependent world, arriving at this level of dependency in a very short space of time by treating petroleum as if it were in infinite supply. Most of us avoid thinking about what happens when oil runs out (or becomes prohibitively expensive), but The Transition Handbook shows how the inevitable and profound changes ahead can have a positive outcome. These changes can lead to the rebirth of local communities that will grow more of their own food, generate their own power, and build their own houses using local materials. They can also encourage the development of local currencies to keep money in the local area.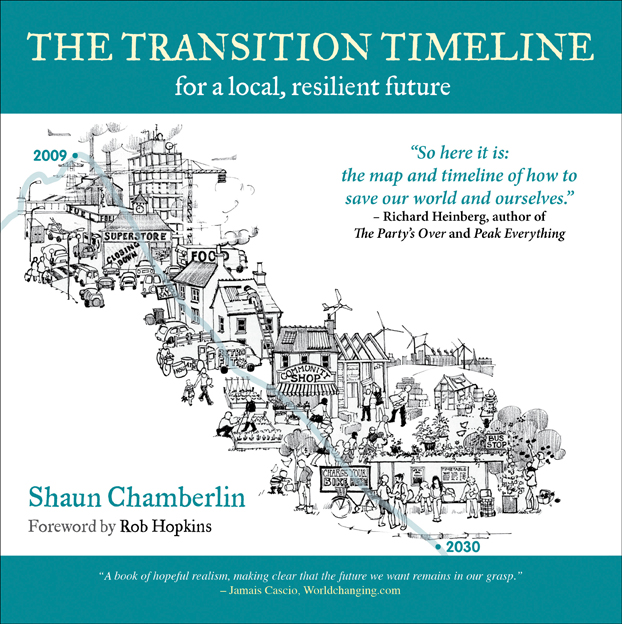 The Transition Timeline: The Transition Timeline lightens the fear of our uncertain future, providing a map of what we are facing and the different pathways available to us. It describes four possible scenarios for the UK and world over the next twenty years, ranging from Denial, in which we reap the consequences of failing to acknowledge and respond to our environmental challenges, to the Transition Vision, in which we shift our cultural assumptions to fit our circumstances and move into a more fulfilling, lower energy world.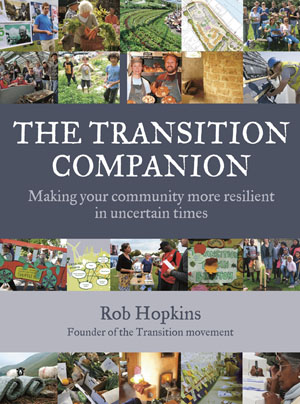 The Transition Companion: The global Transition Towns movement has come a long way since its unleashing in 2008. The Transition Companion picks up the story today, drawing on the experience of one of the most fascinating experiments under way in the world. It tells inspiring tales of communities working for a future where local economies are valued and nurtured; where lower energy use is seen as a benefit; and where enterprise, creativity, and the building of resilience have become cornerstones of a new economy.
.
.
.
---