As we enter the second decade of the twenty-first century, how will we face the problems our industrial economy has caused? Globalization pretends that place no longer matters, and that moving jobs to distant countries is no more important a decision than making a tax deduction. Burning fossil fuels is becoming increasingly expensive both financially and environmentally, while climate change threatens the very foundations of our civilization, and our ability to feed ourselves.
The threats are clear, yet the governments of the world do nothing. It turns out that many of the best solutions to the myriad afflictions we face are not to be found in national policy, but instead through hyper-local action. And, in fact, cities and towns across the world are already succeeding where federal authorities have failed.
Chelsea Green Publishing has partnered with Post Carbon Institute to publish a series of Community Resilience Guides to detail some of the most inspiring and replicable of local efforts to counteract the negative effects of globalization, climate change, and the industrial food system.
We hope these guides will inspire you to imagine a different way of doing business, and empower you with resources and ideas to enact the same change in your community.
We've made the Guides available as a set — get them for 35% off when you get them as the full set. You can also purchase the books individually by clicking on the cover images below.
Learn more about the series at Resilience.org.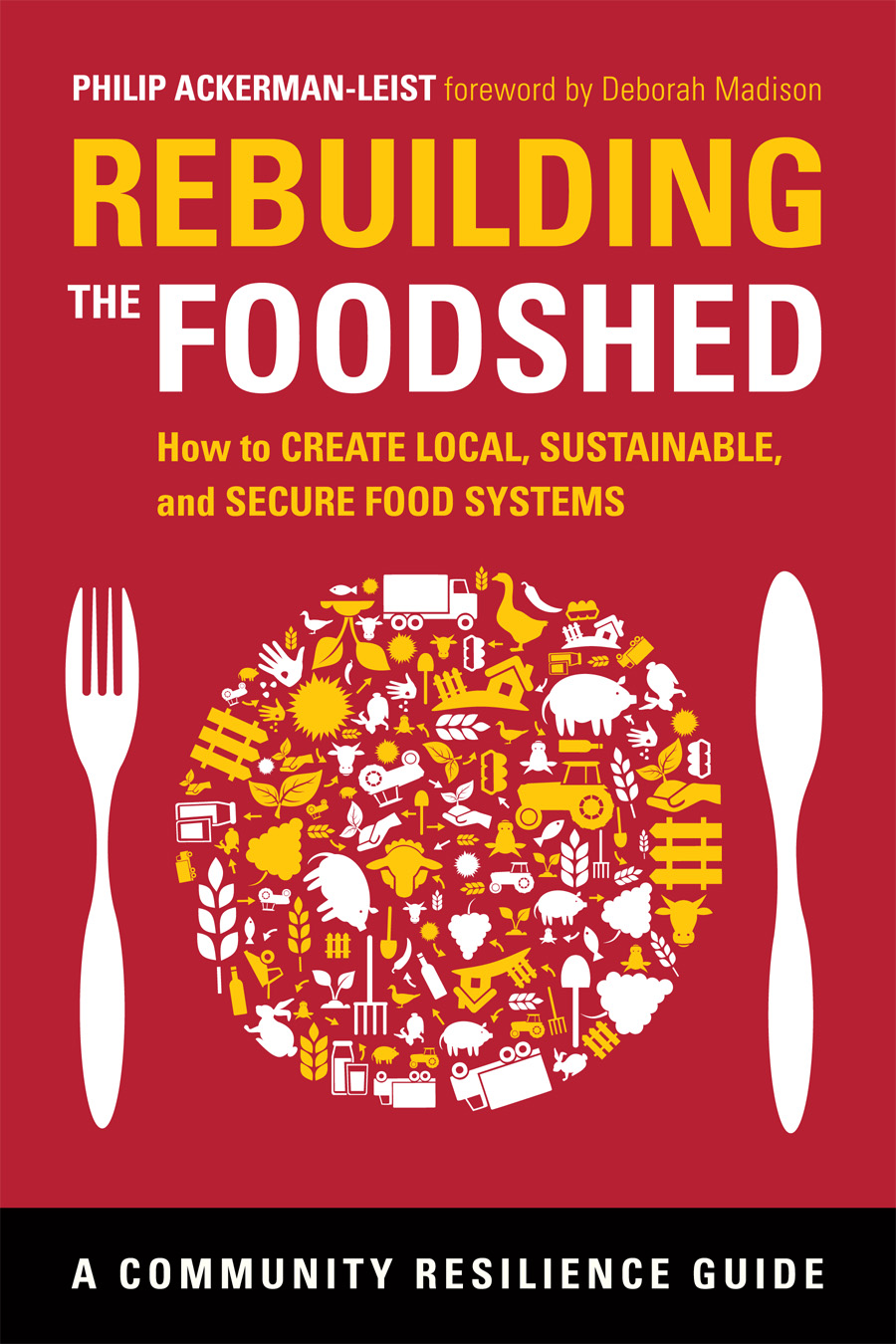 Rebuilding the Foodshed: How to Create Local, Sustainable, and Secure Food Systems
by Philip Ackerman-Leist
Rebuilding the Foodshed refocuses the local-food lens on the broad issue of rebuilding regional food systems that can replace the destructive aspects of industrial agriculture, meet food demands affordably and sustainably, and be resilient enough to endure potentially rough times ahead.
Showcasing some of the most promising, replicable models for growing, processing, and distributing sustainably grown food, this book points the reader toward the next stages of the food revolution. It also covers the full landscape of the burgeoning local-food movement, from rural to suburban to urban, and from backyard gardens to large-scale food enterprises.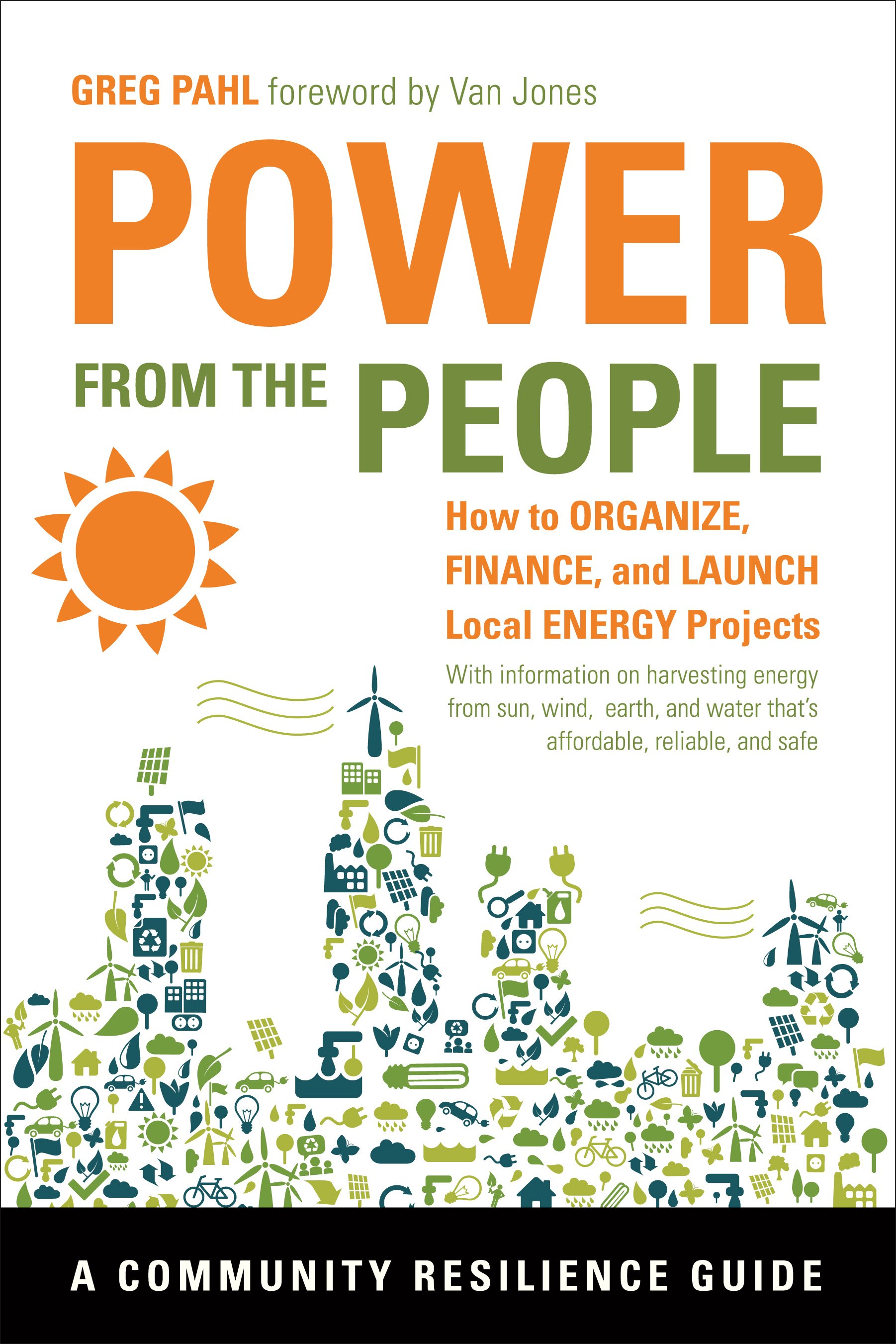 Power From the People: How to Organize, Finance, and Launch Local Energy Projects
by Greg Pahl
More than ninety percent of the electricity we use to light our communities, and nearly all the energy we use to run our cars, heat our homes, and power our factories comes from large, centralized, highly polluting, nonrenewable sources of energy.
It doesn't have to be that way. In Power from the People, energy expert Greg Pahl shows how homeowners, co-ops, nonprofits, governments, and businesses are already putting power in the hands of local communities through distributed energy programs and energy-efficiency measures.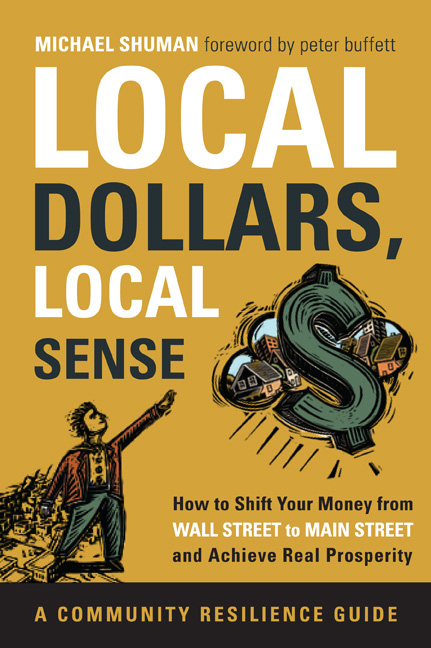 Local Dollars, Local Sense: How to Shift Your Money from Wall Street to Main Street and Achieve Real Prosperity
by Michael H. Shuman
How can people increasingly concerned with the poor returns from Wall Street and the devastating impact of global companies on their communities invest in Main Street?
In Local Dollars, Local Sense, local economy pioneer Michael Shuman shows investors, including the nearly 99% who are unaccredited, how to put their money into building local businesses and resilient regional economies—and profit in the process. Shuman demystifies the growing realm of local investment choices—from institutional lending to investment clubs and networks, local investment funds, community ownership, direct public offerings, local stock exchanges, crowdfunding, and more. He also guides readers through the lucrative opportunities to invest locally in their homes, energy efficiency, and themselves.
---