It's that time of year again — Hemp History Week. A time when we hemp enthusiasts celebrate this versatile crop that has been kept from being planted in U.S. farm fields due to an outdated and misguided Federal policy – created in the 1930s.
Ah, but change is in the air this 5th annual Hemp History Week. The federal Farm Bill signed into law earlier this year will allow hemp crops to be planted for the first time in more than a half century. Well, sort of. The crops must be for research only, not commercial, and the federal Drug Enforcement Agency has to allow seeds to be imported.
One step forward …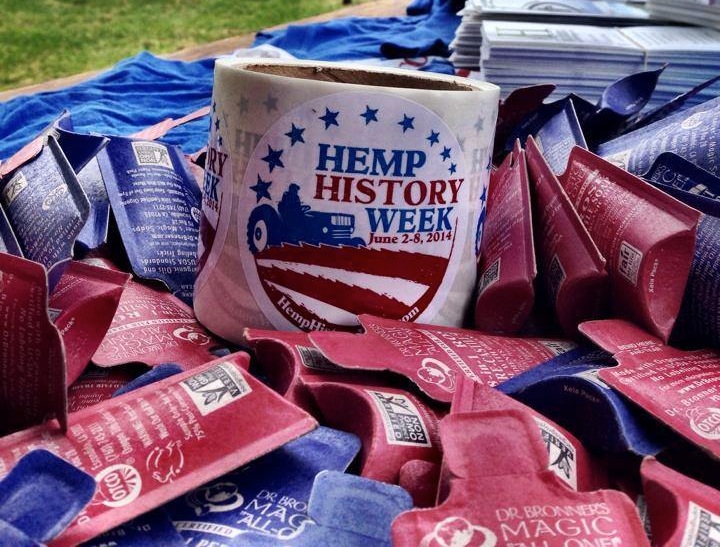 Here at Chelsea Green Publishing – now in our 30th year as a book publisher – we are proud to be a supporter of this year's Hemp History Week. We published our first book about hemp in 1997 (Nutiva founder John Roulac's book, Hemp Horizons).
We returned to the promise of hemp — environmentally, agriculturally, and economically — with investigative journalist and goat farmer Doug Fine and the publication of Hemp Bound: Dispatches from the Front Lines of the Next Agricultural Revolution. In this book, Fine introduces readers to a variety of innovative hemp applications from riding in a hemp-powered limo to testing hemp-based building insulation.
Join Hemp History Week
To learn more about Doug's book and just how hemp could be the next billion-dollar plant that's going to change our diet, restore our soil and wean us from petroleum, check out this post. And, test your hemp history knowledge with this Hemp Quiz. To find a Hemp History Week event near you, check out Hemp History Week's event page.
Fine kicked off Hemp History Week with a Q&A as part of the Firedoglake Book Salon, and we're hosting a Hemp History Week Book Club on Wednesday. RSVP here and get a discounted copy of Fine's book and join the hemp revolution.
Hemp History Week (June 2-8, 2014) is an industry-wide education initiative of the Hemp Industries Association (HIA) and Vote Hemp designed to amplify support for hemp farming in the U.S.
Check out this video – "It's Time to Grow" — from our friends at Hemp History Week.
---