It's been a busy couple of weeks at Chelsea Green, what with listening to our darling The Art of Fermentation on Fresh Air not once but twice, then watching Sandor Katz's masterpiece hit the New York Times Bestseller list, and announcing our new employee-ownership status it looks like I forgot to highlight one additional tidbit of lovely news, so here it is! – Web Content Editor

At a ceremony on June 23 at ALA's Annual Conference in Anaheim, California, ForeWord named 209 Book of the Year Award winners in 54 categories. These books, representing the best independently published works from 2011, were selected by a panel of librarian and bookseller judges.
Chelsea Green Publishing was named the Independent Publisher of the Year for its significant contributions in the categories of politics and sustainable living. Two outstanding titles from the publisher this year were award winners. They are: Reinventing Fire by Amory B. Lovins and Rocky Mountain Institute and the much-touted book of essays by Edward Hoagland,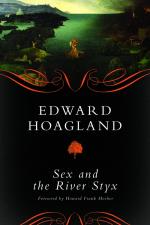 .
[One of Chelsea Green's distributed titles was] also named an Editor's Choice Prize winner, a distinction that comes with a $1,500 cash prize.
Wolverine Farm Publishing was presented with the Editor's Choice Prize for Nonfiction for its book, Logodaedaly by Erzsébet Gilbert.
"Logodaedaly defies categorization," said Kimber Bilby, ForeWord's marketing and awards director. "It's not a true reference book, but it is a beautifully written book about words—albeit quirky, obscure ones that I'm sure you've never heard of! Gilbert's magical dictionary is a linguistic delight."
---