Every meal you choose can affect the world around you. From the carbon footprint of what's in your sandwich to the way you cook your pasta.
Here at Chelsea Green we believe that food is one of the best ways to start thinking about sustainability. Food connects us to the Earth, and to all the other beings we depend upon. So thinking about food can lead a person to care for those beings, make choices that heal instead of harm, and consider the deep meanings associated with this simplest of needs.
September is Food Education Month, but we're always learning about food! We explore the tiniest creatures that make our sauerkraut and yogurt tangy, the leafy greens and perennial fruits that fill our gardens, and the big guys, chickens and cattle, that help keep pastures lush and stews hearty.
To help you continue your food education, we've put a selection of books on sale until October 2. Enjoy!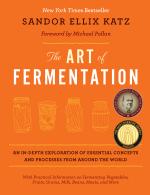 Reg. Price: $39.95

Sale Price: $25.97
The Art of Fermentation: An In-Depth Exploration of Essential Concepts and Processes from Around the World
In his new book, Katz expertly contextualizes fermentation in terms of biological and cultural evolution, health and nutrition, and even economics — but this is primarily a compendium of practical information. In it you will learn how the processes work; parameters for safety; techniques for effective preservation; troubleshooting; and more.
Sandor Katz featured in the New York Times Dining section!
.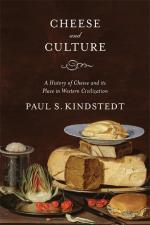 Reg. Price: $24.95

Sale Price: $18.71
Cheese and Culture: A History of Cheese and its place in Western Civilization
Cheese isn't just the most delicious food group in the pyramid — wait, you say cheese isn't a food group? Huh… Well let's not argue over piddly details. Let's take a look at the history of this unctuous, pungent, beautiful food! Paul Kindstedt's new book Cheese and Culture shows that western civilization is closely associated with cheese — and has been for thousands of years.
.
.

.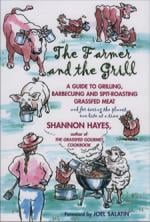 Reg. Price: $21.95

Sale Price: $16.46
The Farmer and the Grill: A Guide to Grilling, Barbecuing and Spit-Roasting Grassfed Meat…and for saving the planet one bite at a time
It's been said that a vegan diet can save the planet. But if you're not willing or able to give up the pleasures of steak, chicken, pork, and other meats, another great option is to go grass-fed. The key to getting the most out of pasture-raised meats, though, is understanding how to cook them properly. In The Farmer and the Grill, Hayes offers useful tips on grilling, barbecuing, and spit-roasting all cuts of pasture-raised meats: beef, lamb, pork, and poultry.
 .
.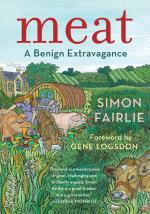 Reg. Price: $24.95

Sale Price: $18.71
To further the small-scale, grass-fed, organic-or-beyond-meat agenda, we present Simon Fairlie's fairly encyclopedic tome, Meat. Fairlie's research argues for permaculture — not a vegan diet. He says that, while we in the west currently eat far too much meat to be sustainable, there is a way to include meat in a planet-friendly diet. If you're expecting to get into a heated discussion with your vegetarian sister over Thanksgiving, it'd be great to have this book's valuable info under your belt!
 .
.
.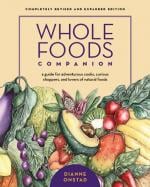 Reg. Price: $40.00

Sale Price: $26.00
Whole Foods Companion: A Guide for Adventurous Cooks, Curious Shoppers, and Lovers of Natural Foods
If you're the kind of cook who loves to know all about her ingredients, this is the book for you. With entries on more than 400 foods, you will discover nutritional value, general information, buying tips, culinary uses, and, when appropriate, health benefits, lore and legend, by-products, and descriptions of the more popular varieties. Whole Foods Companion is a detailed and invaluable guide for all curious cooks.
.
.
---