We'll see you there!
The Mother Earth News Fair starts today in Seven Springs, Pennsylvania, and it's sure to be a jam-packed weekend full of homesteader advice, from canning and pickling, to green building and cheesemaking!
Nine Chelsea Green authors will be giving talks or presentations, including Jacob Deva Racusin and Ace McArleton (The Natural Building Companion), Philip Ackerman-Leist (Up Tunket Road), Sandor Katz (The Art of Fermentation), David Gumpert (The Raw Milk Revolution), Janisse Ray (The Seed Underground), Mat Stein (When Disaster Strikes), Gianaclis Caldwell (Mastering Artisan Cheesemaking), and Joel Salatin (The Sheer Ecstasy of Being a Lunatic Farmer). Whew!
Plus, Chelsea Green staffers (and owners) Michael Weaver, Jennifer McCharen, and Darrell Koerner will be staffing our booth, selling books, and answering questions. Our authors will be hanging out at the booth when they're not giving talks or signing books, so if you're at the fair please drop by and say hello.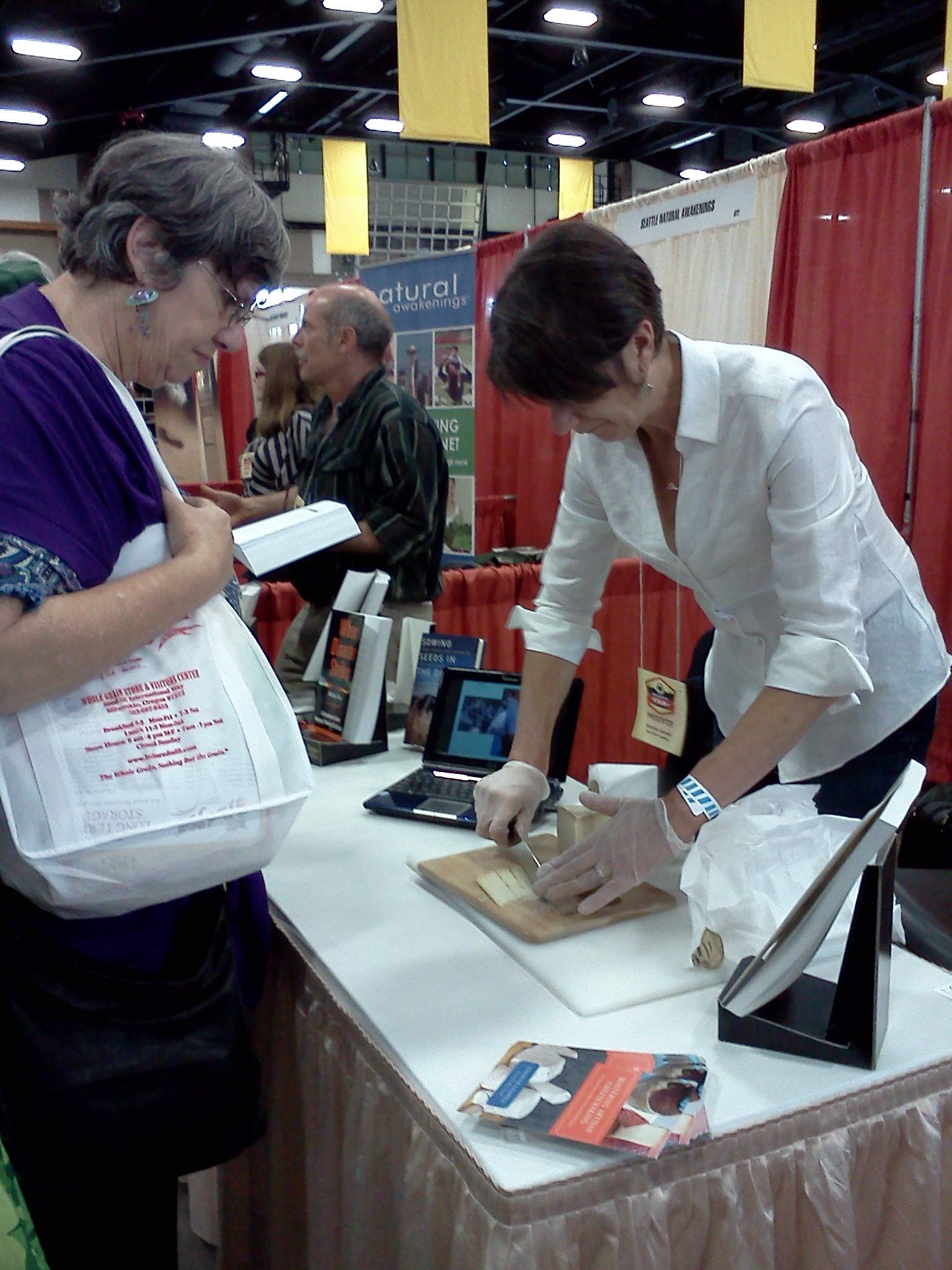 At the last Mother Earth News Fair in Puyallup, Washington, our booth was a happening place. Gianaclis Caldwell, author of the much-anticipated book Mastering Artisan Cheesemaking, brought three of her delicious, aged raw goat's milk cheeses and fans lined up to taste them. They also had plenty of questions about their own experiments with sustainable dairy, and Gianaclis was happy to offer advice.
Mat Stein was there to shake hands and answer questions (he's in the photo to the right, behind Gianaclis and an excited cheese-fan), and Peg Schafer showed off a gorgeous spread of her organically-raised herbs for Traditional Chinese Medicine.
September is Homesteading Month, and the fair promises to be a celebration of down-to-earth skills, and a convergence of planet-friendly, resilience-minded folks. We hope to see you there!
If you can't make it, you can still be part of the fun. We're running a special Homesteading Month giveaway with Mother Earth News, and you could be the winner of a starter library of eight essential books to add to your shelf. For more information on how to enter, click here!
---