In recent weeks, several Chelsea Green authors have earned high praise from a variety of prestigious publications and organizations for their books and writing—from books about homesteading and gardening in an era of climate change to books about creating more sustainable communities and business models. Congratulations to all the winners and finalists.
Award Winners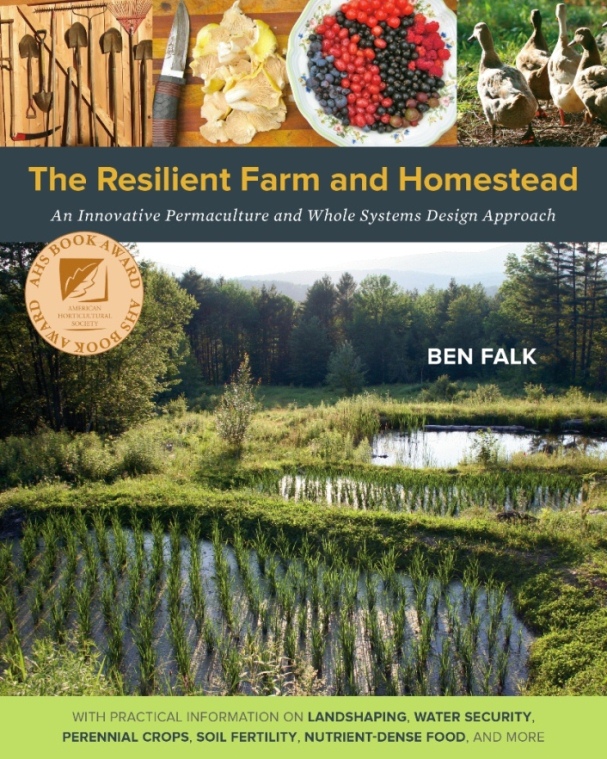 Ben Falk
received a 2014 American Horticultural Society Book Award for The Resilient Farm and Homestead. Nominated books are judged by the AHS Book Award Committee on qualities such as writing style, authority, accuracy, and physical quality. One committee member praised Falk's book as "a thought-provoking and comprehensive resource, unlike anything else out there on the subject of sustainable living." We couldn't agree more.
Gary Paul Nabhan
accepted the 2014 Garden Writers Association Silver Award of Achievement for his book Growing Food in a Hotter, Drier Land. Established 25 years ago, this national award recognizes individuals and companies who achieve the highest levels of talent and professionalism in garden communications.
Judith Wicks, Judith Schwartz, and Brad Lancaster
were all winners of Nautilus Book Awards. Now in its 15th year, the Nautilus Awards is a unique program honoring books that inspire and connect our lives as individuals, communities, and global citizens. Wicks received a Gold Award in the Business and Leadership category for her book Good Morning, Beautiful Business, while Silver Awards in the Green Living/Sustainability category were given to Schwartz for Cows Save the Planet and Lancaster for Rainwater Harvesting for Drylands and Beyond.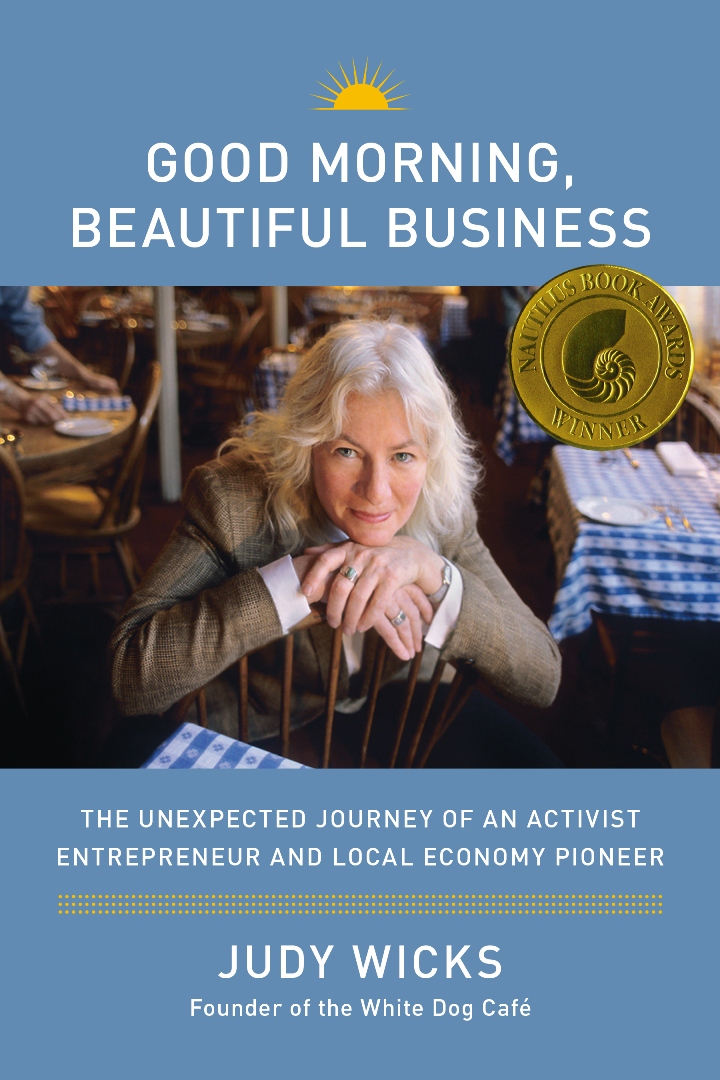 Several of our authors were also recognized with Atlas Awards–an initiative set up to honor climate heroes that are focused on building a converging, unified, and urgent voice for the climate movement. Congratulations to Jorgen Randers (2052), Greg Pahl (Power from the People), Susan Clark and Woden Teachout (Slow Democracy), and Amory Lovins (Reinventing Fire)
2014 Finalists
And, a special shout out to our authors who are 2014 finalists for these prestigious awards:
International Association of Culinary Professionals – honoring exemplary members of the culinary profession
The New Cider Maker's Handbook by Claude Jolicoeur
Saroyan International Prize for Writing – awarded to newly published works of both fiction and non-fiction
Slowspoke: A Unicyclist's Guide to America by Mark Schimmoeller
Kirkus Book Prize – a new cash prize of $50,000 given annually to three outstanding books that have received Kirkus starred reviews
Gene Everlasting: A Contrary Farmers Thoughts on Living Forever by Gene Logsdon 
---