As Sandor Katz puts it, "Humans did not invent or create fermentation. It would be more accurate to state that fermentation created us."
A perfect example of the truth of this simple notion can be found by looking at our ancient relationship to cheese.
Paul Kindstedt's groundbreaking book, Cheese and Culture traces the nearly 9,000 year history of cheese in Western civilization, and shows how integral fermented milk products have been to the development of the world we know today. The ability to ferment, and therefore store, dairy products increased the nutrition of our diets, and cemented our relationship to sheep, goats, and cows.
Cheese and Culture is now available in paperback, and will be on sale for 35% off this week.
Kindstedt was featured on CBS news last month on National Cheese Lovers Day. Pop over to CBS's website to watch the feature and learn about the latest archeological evidence of ancient cheesemaking (plus enjoy the adorable cartoon of Paul!).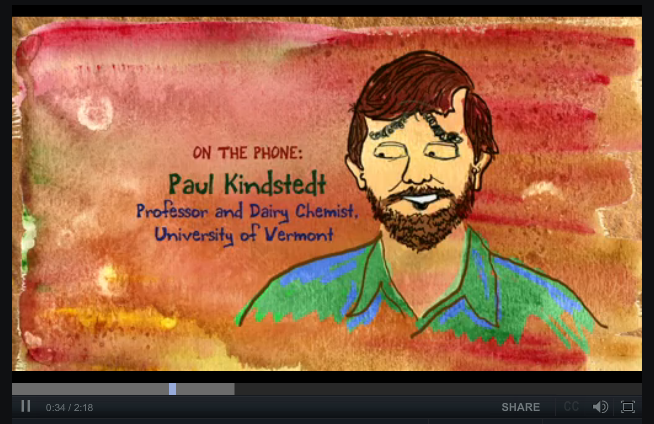 (35% off, highlight reviews, blogs, news, events…)
---