Not to be confused with "Pi Day," the nerdy celebration of everyone's favorite irrational number, which takes place on March 14th, today is National PIE Day.
Today we celebrate the delicious beauty of scrumptious round baked goods with fillings both fruity and savory, with crusts both crumbly and crisp.
The American Pie Council*, which has as its mission to "preserve America's pie heritage and promote American's love affair with pies," and which sponsors National Pie Day, shares some tidbits from man's long love affair with pies:
The first pies were made by early Romans who may have learned about it through the Greeks (sic). These pies were sometimes made in "reeds" which were used for the sole purpose of holding the filling and not for eating with the filling.
Pie came to America with the first English settlers. The early colonists cooked their pies in long narrow pans calling them "coffins" like the crust in England. As in the Roman times, the early American pie crusts often were not eaten, but simply designed to hold the filling during baking. It was during the American Revolution that the term crust was used instead of coffyn.
We want you to be able to celebrate the illustrious pie in style, so we're happy to share some fun pie recipes from Chelsea Green books.
First, we've got a simple, mouthwatering recipe from our newest cookbook, Home Baked: Hanne's Lemon Pie.
Home Baked comes from the Risgaard family, who grow and grind organic grains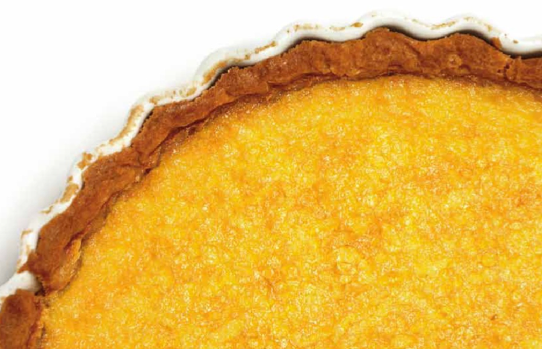 in Denmark. The Risgaards grow and sell some of the finest grains on the planet, and bake phenomenal breads and pastries with them. A unique bread book, Home Baked features recipes made with spelt and rye as well as conventional wheat. With fresh ingredients such as nettles and ramps, you're sure to find a surprising treat within its pages. And, of course, a pie.
An alternative to the typical apple pie comes from Michael Phillips's book The Apple Grower. This pie is made from cider, reduced down to a thick and tangy syrup more like lemon curd than the familiar beverage that warms up your Christmas parties. Get the recipe here.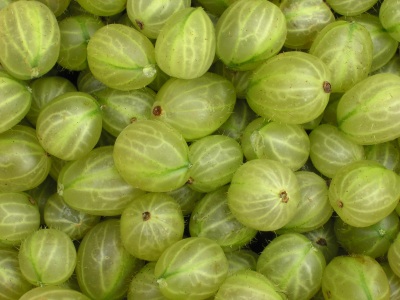 And lastly, from Joan Gussow's classic memoir This Organic Life comes a recipe for Gooseberry Pie. The tart, tiny, green fruits look a little like grapes gone mad, but their flavor is unforgettable. And, what endears us to them even more is that they are a reliable perennial crop. Perfect for a permaculture-inspired home garden!
As Joan says,
"Nothing I know of tastes anything like gooseberry pie. My first Christmas away from home, in 1950, with my whole family across the continent in California, I tried all over Manhattan to get fresh gooseberries. Finally, in the German section, I got two cans of gooseberries for a price which was, then, about 20 percent of a week's salary. Well worth it. My recipe calls for fresh ones."
We hope you have a delicious and exciting National Pie Day!
*Yes, there is an American Pie Council. No, it is not a joke.
---