Do you remember the story of the little red hen?She found a grain of wheat, and wanted to turn it into bread. She tried to get her friends in on the action, but they were lazy or uninterested — or maybe they were gluten-intolerant and she just didn't realize that.
Anyway, she had to do all the work herself, from planting the wheat to harvesting it, to milling the flour and finally, baking the bread. She wins in the end though, because when all her hungry friends come by all excited for some fresh bread she's like, no way guys, I'm going to eat it all by myself too!
We hope your friends won't be so unhelpful, because there's nothing better than breaking bread with loved ones — even better if you've made it from scratch. And EVEN better if you did in fact grow those grains yourself.
To celebrate Homemade Bread Day, we've put a selection of books on sale to take you from seed to scrumptious loaf. The books below will be on sale for one week, at a discount of 25%.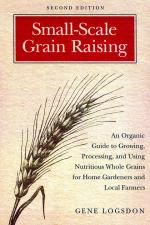 Reg. Price: $29.95
Sale Price: $0000
Small-Scale Grain Raising: An Organic Guide to Growing, Processing, and Using Nutritious Whole Grains for Home Gardeners and Local Farmers, Second Edition
First published in 1977, this book—from one of America's most famous and prolific agricultural writers—became an almost instant classic among homestead gardeners and small farmers.
Now fully updated and available once more, Small-Scale Grain Raising offers a entirely new generation of readers the best introduction to a wide range of both common and lesser-known specialty grains and related field crops, from corn, wheat, and rye to buckwheat, millet, rice, spelt, flax, and even beans and sunflowers.
.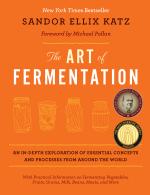 Reg. Price: $39.95
Sale Price: $25.97
The Art of Fermentation: An In-Depth Exploration of Essential Concepts and Processes from Around the World
The Art of Fermentation is the most comprehensive guide to do-it-yourself home fermentation ever published. Sandor Katz presents the concepts and processes behind fermentation in ways that are simple enough to guide a reader through their first experience making sauerkraut or yogurt, and in-depth enough to provide greater understanding and insight for experienced practitioners.
Once you've harvested your grain of choice, you can add flavor and nutrition to your bread by fermenting the flour before you bake it. Get the tips on starting and maintaining a healthy sourdough here.
.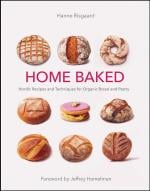 Reg. Price: $39.95
Sale Price: $25.97
Home Baked: Nordic Recipes and Techniques for Organic Bread and Pastry
Home Baked is more than a bread cook book. The authors are reminiscent of the little red hen from the fable: they grow, harvest, and grind the grain they use to bake the beautiful, organic, and unique breads featured in the book.
Perfectly timed for the growing interest in Scandinavian, and particularly Danish, cuisine, Home Baked is a must-have book for any bread lover's library.
.
.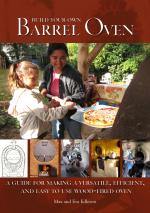 Reg. Price: $18.00

Sale Price: $13.50
Build Your Own Barrel Oven: A Guide for Making a Versatile, Efficient, and Easy to Use Wood-Fired Oven
You've got your homegrown, naturally-leavened dough rising away in the kitchen, but your homemade bread mission can still go one level of DIY farther: build your own efficient, wood-burning oven to bake it in! Not even our hero the little red hen was that badass.
In this new book, Max and Eva Edleson offer a comprehensive guide for planning and building a practical, efficient and affordable wood-fired oven. The barrel oven offers surprising convenience because it is hot and ready to bake in within 15-20 minutes and is easy to maintain at a constant temperature.
.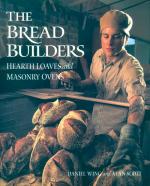 Reg. Price: $35.00
Sale Price: $22.75
The Bread Builders: Hearth Loaves and Masonry Ovens
Daniel Wing, a lover of all things artisanal, had long enjoyed baking his own sourdough bread. His quest for the perfect loaf began with serious study of the history and chemistry of bread baking, and eventually led to an apprenticeship with Alan Scott, the most influential builder of masonry ovens in America.
Alan and Daniel have teamed up to write this thoughtful, entertaining, and authoritative book that shows you how to bake superb healthful bread and build your own masonry oven.
.
---