As the holiday season approaches, you may be wondering what delicious meats you'll cook up for roundtable family feasts. But before you buy a cut of beef, pork, lamb, chicken, or anything else, there are some things you should research first.
In his forthcoming book The Gourmet Butcher's Guide to Meat, master butcher Cole Ward arms you with key questions you should ask your local farmer or butcher.
Let's start with what you should look for at your local charcuterie. But first—what exactly is a butcher you ask? We'll let Cole tell you:
"You may think that the guy or gal who cuts and packages meat behind the glass window of your supermarket meat department is a butcher," writes Ward. "You're wrong. Those folks are meat-cutters. In the case of today's large supermarkets, they're really what I prefer to call meat slicers. Their training and knowledge are limited to a small set of skills that they repeat over and over. A true butcher—and there are very few left—is someone who can take a live animal from slaughter to table."
Now that Cole has cleared that up, here are a few things to keep in mind when you visit the meat market:
• Avoid "Manager's Special" or similarly labeled product
"When a piece of meat is nearing the end of its shelf life, you can bet that it's suddenly the Manager's Special," writes Ward. "'Cause if they can't sell it fast, they have to throw it out. Probably tomorrow."
• If they won't let you smell, don't let them sell
If you're considering pre-packaged meats, Ward warns, be sure to ask the butcher to open them up first so you can smell before you buy. "Remember, if you even question the freshness of meat, don't eat it!"
• Beware of marinated meat in a large supermarket
"I know that many meat markets marinate their old stuff to give it more shelf life," Ward writes.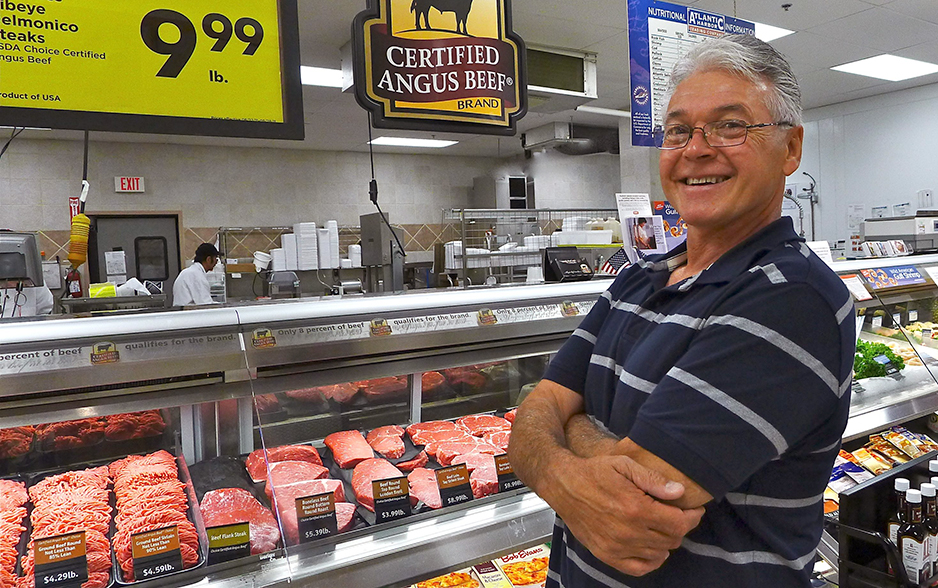 If you go with the direct farm-to-table route, you'll want to ask your farmer these key questions:
• How long have you been raising animals
The longer, the better!
• What is the breed of animal you use? Do you breed your animals yourself, or purchase young animals to raise?
Here, you should do some research on what are the best meat breeds for various animals. Some breeds are good for meat while others are not.
• Do you use any growth hormones, feed additives, or nontherapeutic antibiotics? If so, why?
"No" is the best answer here.
• Are they humanely slaughtered?
First, decide what "humanely slaughtered" means to you. A good first sign is an Animal Welfare Approved facility.
• Is it USDA-graded? If not, how well is it usually marbled? How do you believe it grades?
Prime, choice, and select are the best grades. The more marbling, the higher the quality grade.
Learn more tips and tricks for purchasing the best quality meat in Cole Ward's
The Gourmet Butcher's Guide to Meat: How to Source it Ethically, Cut it Professionally, and Prepare it Properly. This book – due in stores in February – includes a CD of more than 800 images that provide a step-by-step guide to home butchery of select cuts of pork, beef, lamb, and chicken.
---