Sure, Chelsea Green Publishing is the preeminent publisher of books on the politics and practice of sustainable living. Want to learn how to build your own cold frame? Be prepared for any emergency? Take action against climate change? Understand the food safety debate? We've got you covered.
But Chelsea Green, I hear you saying, what have you done for me lately? OK, we get the picture.
From now until January 3, all books in our bookstore are an astonishing 25% OFF. That includes all current books, all backlist books, all DVDs, and even all spring 2010 titles (so pre-order now!).
Looking for the perfect gift book? Allow me to make some suggestions: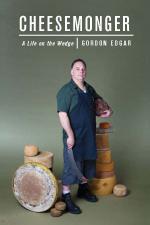 Cheesemonger: A Life on the Wedge
For the foodie in your life.
Witty and irreverent, informative and provocative, Cheesemonger is the highly readable story of Gordon Edgar's unlikely career as a cheesemonger at San Francisco's worker-owned Rainbow Grocery Cooperative. A former punk-rock political activist, Edgar bluffed his way into his cheese job knowing almost nothing, but quickly discovered a whole world of amazing artisan cheeses. There he developed a deep understanding and respect for the styles, producers, animals, and techniques that go into making great cheese.
---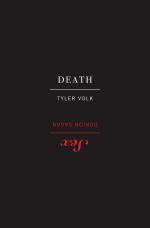 Death & Sex
For the curious mind.
It's two books in one. In Death, Tyler Volk explains the intriguing ways creatures—including ourselves—use death to actually enhance life. Death is not simply the end of the living, though even in that aspect the Grim Reaper has long been essential to natural selection. Indeed, the exquisite schemes and styles of death that have emerged from evolution have been essential to the great story from life's beginnings in tiny bacteria nearly four thousand million years ago to ancient human rituals surrounding death and continuing to the existential concerns of human culture and consciousness today. In Sex, Dorion Sagan takes a delightful, irreverent, and informative romp through the science, philosophy, and literature of humanity's most obsessive subject.
---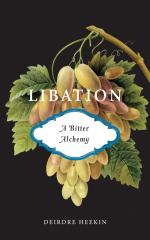 Libation: A Bitter Alchemy
For the connoisseur of fine spirits.
Heekin explores the curious development of her nose and palate, her intuitive education and relationship with wine and spirits, and her arduous attempts to make liqueurs and wine from the fruits of her own land in northern New England. The essays follow her as she unearths ruby-toned wines given up by the ghosts of long-gone wine makers from the red soil of Italy, her adoptive land; as she embarks on a complicated pilgrimage to the home of one of the world's oldest cocktails, Sazerac, in Katrina-soaked New Orleans; as she attempts a midsummer crafting of a brandy made from inherited roses, the results of an old Sicilian recipe she found in a dusty bookstore in Naples.
---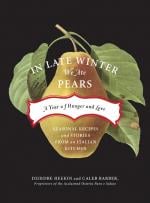 In Late Winter We Ate Pears: A Year of Hunger and Love
For the aspiring chef.
More than a cookbook, In Late Winter We Ate Pears is a love affair with a culture and a way of life. In vignettes taken from their year in Italy, husband and wife Caleb Barber and Deirdre Heekin offer glimpses of a young, vibrant Italy: of rolling out pizza dough in an ancient hilltown at midnight while wild dogs bay in the abandoned streets; of the fogged car windows of an ancient lovers' lane amid the olive groves outside Prato.
---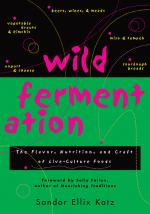 Wild Fermentation: The Flavor, Nutrition, and Craft of Live-Culture Foods
For the budding pickling fanatic.
Bread. Cheese. Wine. Beer. Coffee. Chocolate. Most people consume fermented foods and drinks every day. For thousands of years, humans have enjoyed the distinctive flavors and nutrition resulting from the transformative power of microscopic bacteria and fungi. Wild Fermentation is the first cookbook to widely explore the culinary magic of fermentation.
---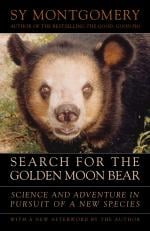 Search for the Golden Moon Bear: Science and Adventure in Pursuit of a New Species
For the adventurous animal lover.
Search for the Golden Moon Bear recounts Montgomery's quest—fraught with danger and mayhem—to reconstruct an evolutionary record and piece together a living portrait of her littleknown subject. This beautiful animal is not just a scientific eureka! It is also a powerful symbol of conservation. Search for the Golden Moon Bear is a field report from the frontiers of science and the ends of the earth, seamlessly weaving together folklore, natural history, and contemporary research into fantastic travelogue.
---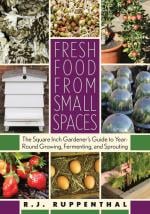 Fresh Food from Small Spaces: The Square-Inch Gardener's Guide to Year-Round Growing, Fermenting, and Sprouting
For the radical micro-farmer.
With this book as a guide, people living in apartments, condominiums, townhouses, and single-family homes will be able to grow up to 20 percent of their own fresh food using a combination of traditional gardening methods and space-saving techniques such as reflected lighting and container "terracing." Those with access to yards can produce even more.

*Everything except items that were already on sale, of course.
---