What would it take to grow mushrooms in space? How can mushroom cultivation reduce our dependence on herbicides? Is it possible to use mushrooms to clean up oil spills?
For more than twenty years, mycologist Tradd Cotter has been investigating the fascinating world of mushrooms and researching the answers to questions just like these.
In his new book, Organic Mushroom Farming and Mycoremediation, Cotter offers readers an in-depth exploration of best mushroom cultivation practices with the attitude that mushrooms can be grown on just about anything, anywhere, and by anyone. He also shares his groundbreaking research on challenges such as cultivating morels, "training" mycelium to respond to specific contaminants, and using mushrooms in disaster relief situations.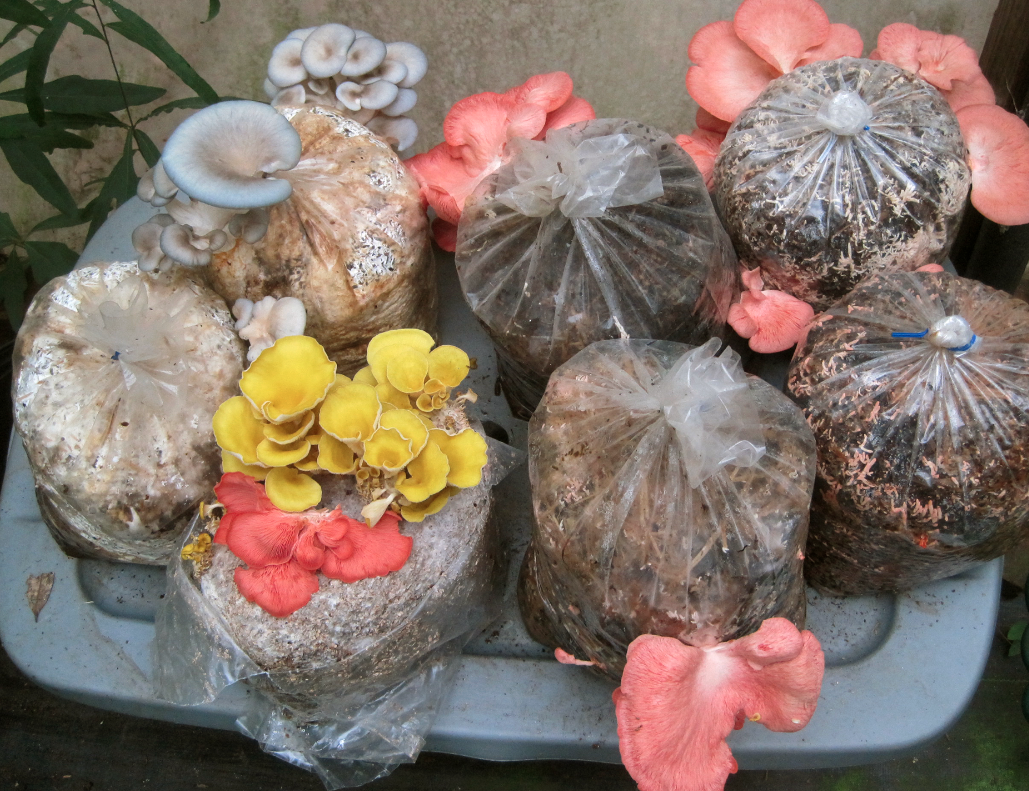 Organic Mushroom Farming and Mycoremediation is divided into three parts. Parts 1 and 2 provide a basic foundation of knowledge about mushrooms as well as a series of low-tech applications for both indoor and outdoor cultivation, while Part 3 focuses on advanced and experimental techniques that require a higher skill level and more technical equipment. Finally, Part 4, "Meet the Cultivated Mushrooms," includes informative profiles of over 30 mushroom varieties.
Cotter hopes this book sparks a passion in its readers and inspires them to contribute their own findings to the body of knowledge about mushrooms. "I hope this book serves you well in giving you the skills necessary to explore mushroom cultivation and empowering you to dream up experiments and ideas on your own, " he says in his Introduction. "Part skill, part art, part intuition, mushroom cultivation will give you a lifelong relationship with this incredible kingdom of life." Read the full introduction here.
We asked Cotter about his own relationship and work with mushrooms. Below are a few of his responses. To hear more from the author himself and to get a taste of his infectious enthusiasm for fungi, listen to this interview on Radio Vermont.
An Interview with Mycologist Tradd Cotter
CG: What, or who, inspired you to get started growing mushrooms, and what keeps you inspired to continue?
TC: It's hard not to be inspired by the mushrooms I grew myself. It just never gets old. After 22 years I can still honestly say I wake up anxious and excited to peek into the growing room or wander down the trail to see if anything is fruiting. From the moment I cultured my first mushroom after many failures, and not giving up, these mushrooms have taught me how to keep challenging myself to make these dreams come true.  Mushrooms are constantly surprising me and revealing their gifts, and I am lucky to have stuck with this so long to access their hidden talents and share them with the world.

My personal support comes from my wife Olga, who also runs the business and shares this life devoted to fungi, along with friends, family, professors, and most importantly our customers and attendees to workshops and lectures, where I look out and see a room full of amazed faces, smiling and grinning, having a good time.  I love to entertain and help people understand complex concepts through basic analogies and a little off-the-hip humor. The mushrooms themselves are very inspiring, too. I love a challenge, and many of them have never been cultivated before, so these mushrooms in particular are life-long dreams to be able to set goals high and keep making an effort to succeed. Fail forward as they say.
CG: One of the most interesting aspects of your book, and which sort of goes against conventional wisdom, is that you don't need to invest in a huge amount of expensive equipment and infrastructure in order to get good yields. Can you give some examples of the "low-tech" and "no-tech" methods you describe?
TC: I began my journey cultivating mushrooms at a high-tech facility, then worked my way backwards to see how far I could go using very little—next to nothing in fact—to cultivate mushrooms just about anywhere on anything.  Since resources and equipment is a limiting factor for starting a mushroom farm for most folks, I wanted to show the world how easy it is to get started and build on a gradual degree of difficulty rather than trying to invest a lot of time and money into a project that may prove overwhelming. The entire concept of cultivation is scalable, so my best suggestion to growers is to start small, learn the easiest mushrooms to grow, then build on your success and expand your growing to a level you are comfortable with, whether it's just a few logs at home or a large scale commercial operation. Training yourself to become a great, intuitive grower is better than fancy equipment and high-tech conditions if you don't understand the fine-tuned details of every species, and failing at that level can be disastrous financially. Only a small percentage of the population will make the leap to the high-tech tier of cultivation, and so that is why this book fills the void for the rest of us! These small scale home and farm systems and experiments are all anyone may need to grow enough mushrooms for themselves or their family, it's about finding a system that meets your comfort level, and there are many options in this book for everyone. From cultivating mushrooms on spent coffee grounds and paper waste at your home, office, or school to cloning mushroom with cardboard and expanding them like a bread culture into thousands more, this book is designed to teach you that there are no limits to your imagination.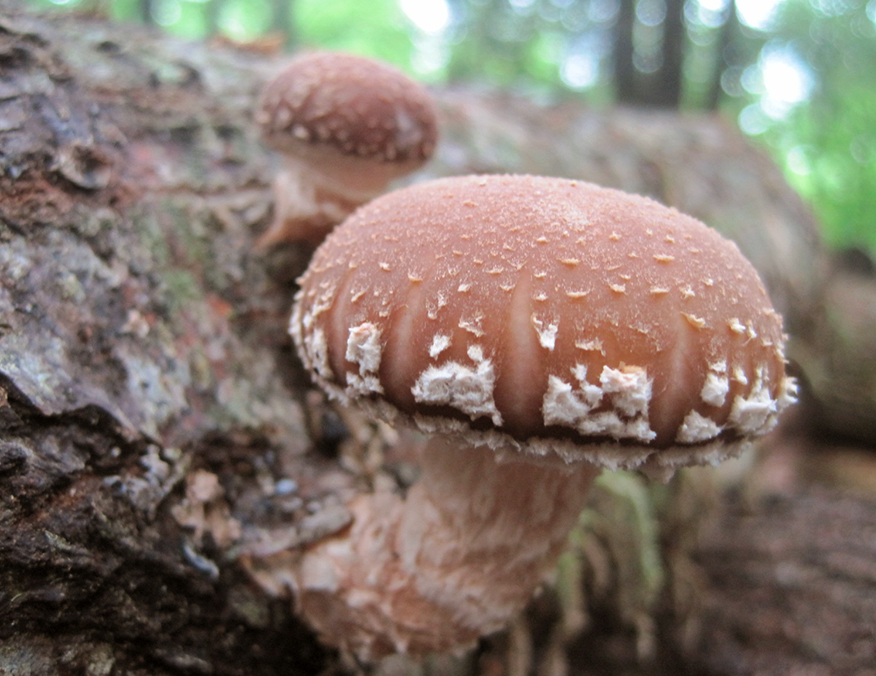 CG:What's the most exciting project you're working on right now at Mushroom Mountain?
TC: I am working on several parallel projects, such as the fire-ant cordyceps, which is an amazing find that we are working with that could help millions of people and livestock, which is a fungus I discovered in South Carolina that is target specific to a small clade of ants that include Fire Ants instead of killing all of the insects and organisms in the area with broad spectrum, chemical based insecticides. The fungus mummifies the ants and sprouts small antlers from their brains!

But my favorite has to be the medical screening of fungi using a patented process we developed. I describe it in the book in a way that anyone can use the method for basic research, but it has really blown up into an amazing mistake. Sometimes we are so set in our way of doing things that making a error can make you notice another way that was always there, just hidden from view. Fungi are factories, and many mushrooms are tooled to create amazing combinations of antibiotics and enzymes, or medicinal and industrial products, much like an assembly line.  All I am doing in our lab is giving the mushrooms a challenge and direct them to produce a product that I am looking for. Imagine walking into a hospital with strep throat, where they take a throat culture, and one day later you have a personalized cocktail of natural antibiotics the fungus created just for you! I just don't see any limits to this natural technology and see it as a game changing process that could lead to many discoveries and rattle the pharmaceutical industry.

I love these serendipitous moments of accidental discovery, and the realization that this will never get old to me. Every time we make a discovery of this magnitude it can lead to many more, and that is why I share my ideas like these in the book—so others can build on them and have fun exploring for themselves using my experience as a bridge to a new way of thinking.
Join Tradd Cotter and explore the magical world of mushrooms in Organic Mushroom Farming and Mycoremediation.
---