RECIPE: Cilantro and Pumpkin Seed Pesto
It's fall which means you're probably chopping, roasting, and pureeing plenty of pumpkins. But what do you do once you get sick and tired of toasting all those seeds? Make the most of the season's bounty with this recipe for Cilantro and Pumpkin Seed Pesto.
The following recipe is from Cooking Close to Home by Diane Imrie and Richard Jarmusz. It has been adapted for the web.
---
Cilantro and Pumpkin Seed Pesto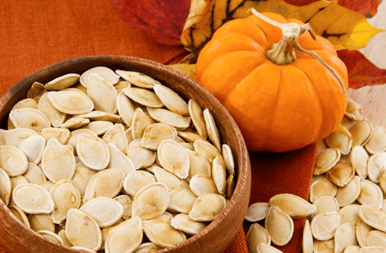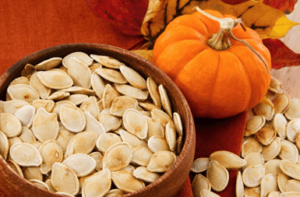 Ingredients
2 fresh garlic cloves, peeled
1⁄2 cup pumpkin seeds, raw unsalted
1⁄4 teaspoon salt
1/8 teaspoon fresh ground black pepper
2 tablespoons fresh lime juice
1⁄2 cup olive oil
4 cups fresh cilantro leaves and stems
Procedure
In a food processor mix the garlic, pumpkin seeds, salt, pepper, lime juice and olive oil. Process until seeds are finely chopped but not completely ground.
Add half the cilantro and process briefly.
Add the remaining cilantro leaves and mix until chopped, but not completely puréed.
Use fresh or freeze for later.
Harvest Hint
Ample freezer space is needed if you are serious about eating locally throughout the winter. There are so many opportunities in the summer to buy or grow foods that store well in the freezer, like berries, tomatoes and many other vegetables. To ensure that your freezer is operating efficiently, keep it at least two-thirds full. As you empty it during the winter, fill it with large containers of ice so that you will have ice blocks on hand for summer outings.
---
Recommended Reads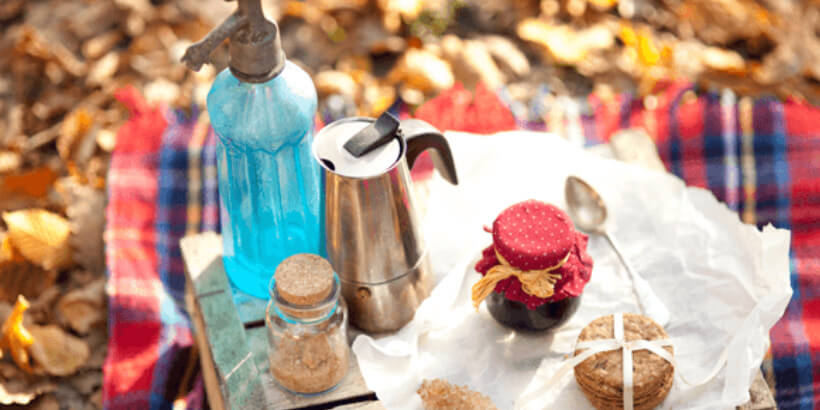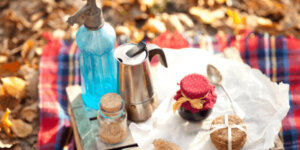 Sure, summer picnics are great, but have you ever dined al fresco under the vibrant colors of fall foliage? There's something magical about the crisp autumn air and the radiant hues of oranges and yellows and reds. It's a picture reminiscent of a quintessential New England town. But if that's not enough to make you…
Read More