Our Favorite Summer Reads
Wondering what to read this summer? Don't worry, we have you covered! Grab your towel and claim the best pool chair or relax at your homestead with one of these perfect summer reads.
Whether its nature reads, to healing your gut, everything wild, or inspirational books you'll have your nose in a book all summer long — grab a few from the list below, it's time to get reading! Or if audio is more your speed don't miss our audiobook picks.
---
Summer Recipes
---
Nature Lovers Rejoice
---
Back to the Land
---
Into the Kitchen
---
Healthy Tomorrow Today
---
Wildcrafted Food
---
Think Big
---
Summer Listens: AudioBooks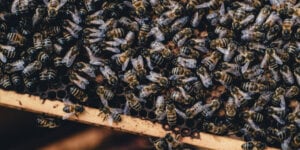 Spring is here and I don't know about you, but I can't wait to get started on all of the projects I mapped out during the cold winter months – including trying my hand at incorporating bees into my homesteading adventure! As a new-bee (get it?!), I need help to get started so I did…
Read More