New French edition of The Resilient Farm and Homestead available
Great news for French-speaking fans of Ben Falk's The Resilient Farm and Homestead: An Innovative Permaculture and Whole Systems Design Approach.
The French language translation is now available from Imagine Un Colibri, from French booksellers, and on Amazon.fr.
Falk's book is a technical manual that details the strategies he and his team have developed for Whole Systems Research Farm, as well as for other farms as part of his consulting business. Filled with beautiful photographs and detailed design drawings, the book covers earthworks, gravity-fed water systems, species composition, the site-design process, site management, fuelwood hedge production and processing, human health and nutrient-dense production strategies, rapid topsoil formation and remineralization, agroforestry/silvopasture/grazing, and ecosystem services, especially regarding flood mitigation, fertility management, human labor and social-systems aspects, and tools/equipment/appropriate technology.
Learn more about The Resilient Farm and Homestead here.
---
Praise for The Resilient Farm and Homestead
"Imagine. Honoring biodiversity in a place we each commit to for the long haul is what it takes to address a rapidly changing climate. Problem solved! Plant trees, let greenness thrive, learn the ways of fungi, be joyful. Ben Falk provides the encouragement and critical know-how to create your own food-producing sanctuary in The Resilient Farm and Homestead. The time is now to engage in healing the land and secure an ongoing future for generations to come."
— Michael Phillips, author of The Holistic Orchard
"This intelligent, challenging book, rooted somewhere between back-to-the-land idealism and radical survivalism, sees resilience as both planting and building for the use of future generations, but also as preparing food, water, shelter, and the human body and psyche for the onset of any imaginable extreme emergency. The result is a comprehensive, open-ended, theoretical and practical system for a post-carbon-dependent life—including site design; water and earthworks; perennial farming that integrates gardening, animal husbandry, and soil building; energy; architecture; and personal health—a system that is not only sustainable but restorative of the biosphere."
— Publishers Weekly, Starred Review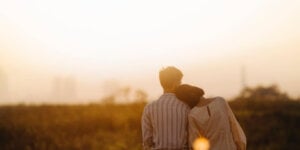 Anything involving farming almost always requires the help of another person, whether you're feeding the animals or trying to decide if you want to expand the barn. Partnerships not only help with your personal life but the success of your business in the long run as well. Having someone to share the work and ease the…
Read More