Seeds, Cheese, Slow Money, and More! Join us at the Mother Earth News Fair.
The Internet is great. We can share tips and tricks, and trade secrets without even leaving our homes. But there's no replacement for good, old-fashioned camaraderie, and nobody knows that better than Mother Earth News.
If you're a homesteader, small-farmer, or gardener, you need to check out the Mother Earth News Fair near you. From speakers and workshops to vendors and livestock breeders, the Mother Earth News Fairs draw thousands of sustainability-minded, curious, self-reliant folks.
And of course, a full slate of Chelsea Green authors will be among their ranks!
Join us at the first Mother Earth News Fair of the season in Puyallup, WA on June 1 & 2. Communications Director Shay Totten will be there to answer questions, and the following authors will be leading workshops and giving keynote speeches:
See you at the Fair!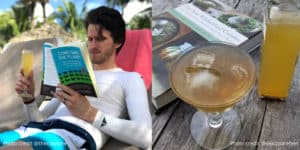 Wondering what to read this summer? Don't worry, we have you covered! Grab your towel and claim the best pool chair or relax at your homestead with one of these perfect summer reads. Whether its nature reads, to healing your gut, everything wild, or inspirational books you'll have your nose in a book all summer long…
Read More