WATCH: Greg Pahl's Sustainably Heated Home: A Fireplace Insert

Greg Pahl, author of Power from the People, the latest installment in our Community Resilience Guides Series, also wrote Natural Home Heating: The Complete Guide to Renewable Energy Options, which we published in 2003.
The book is a guide to using woodstoves, passive and active solar, biomass, and other natural methods for keeping your nest as toasty as possible. It may be too late for you to prep your home for the winter that's already here, but perhaps the cold weather and the video below can inspire you to scheme some sustainable heating upgrades for your home in the coming year.
Greg Pahl performed an energy overhaul on his 1950s tract home in northern Vermont. In the process, he transformed a house that was built with no consideration for energy efficiency or sustainability into a naturally heated home using sustainable fuel sources.
In this video, Greg explains the conversion of his decorative living room fireplace—a "smoke alarm tester," as he puts it—into a usable and efficient home heating appliance. He'll explain what's involved in installing one in your own home, saving you money and energy this winter.
This video is part of a series. See also:
If you're curious about Pahl's new book on community-based renewable energy systems, and our partnership with the Post Carbon Institute, visit Resilience.org to find out more. For an easy intro to the concepts in Power from the People, you can watch a recent webinar that Pahl led, here.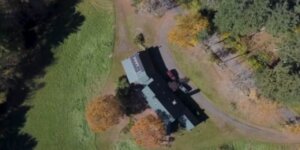 Not only are Chelsea Green authors experts in their fields, from organic farming to green building, but they're also part of our extended family. So it's always nice when we get an update on how things are going! The following note is from James Kachadorian, author of The Passive Solar House. To paraphrase Mark Twain,…
Read More