The New York Times: Madeleine Kunin "is almost unimpeachably right"
The New York Times Sunday Book Review features — on its cover no less — a glowing review of Madeleine M. Kunin's forthcoming title The New Feminist Agenda: Defining the Next Revolution for Women, Work, and Family.
Judith Warner's review of Kunin's book is juxtaposed against the new book by Elisabeth Badinter, The Conflict: How Modern Motherhood Undermines the Status of Women. One book is "right" and the other is "wrong," and we're pleased to report that Kunin's book is the right one.
"[W]hereas Badin­ter's argument is beautiful and essentially wrong, Kunin — Pollyanna-ish faith in the family-friendly nature of female politicians aside — is almost unimpeachably right, as she diagnoses what we in Ameri­ca need, why we've never gotten it, and how we may have some hope of achieving change in the future," writes  Warner, the author of We've Got Issues: Children and Parents in the Age of Medication.
We couldn't have said it better ourselves.
Warner lauds Kunin's use of ample details and examples of what states — or countries — are enacting family-friendly policies that empower parents and support children.
But, as Warner observes, while there may be public support for much of what Kunin proposes as solutions to the work-family balance that is out of whack, how to get there?
"[T]here has to be a way to turn public opinion — which according to Kunin is overwhelmingly favorable to paid sick days and family and medical leave — into something like a movement. A movement as motivating, gut-­compelling and passionate as the forces now arrayed for and against abortion rights. She acknowledges this is a tall order. 'Could we hold a march for family­/work policies in Washington? Would anybody come?' she asks shrewdly. 'Or would they be too tired, too busy, too scared of losing their jobs to attend?'
"It's a good question," Warner posits. "How do you get today's moms, and all their equally overtaxed potential allies, to show up for a revolution? Perhaps we need a 21st-century Gloria Steinem, a multi­tasking, minivan-driving, media-savvy soccer mom (or dad) with just enough of a hint of glamour to make protest as appealing a prospect as Girls' Night Out."
Indeed. Any takers?
If so, chime in on Madeleine Kunin's Facebook page. Or, send her a note on Twitter.
The New Feminist Agenda is available in stores now and officially launches Sunday, which is, appropriately, Mother's Day.
Speaking of Sunday, Madeleine Kunin will be the featured author on the Firedoglake Book Salon, with a discussion led by author Amanda Marcotte. Be sure to log in and join the chat.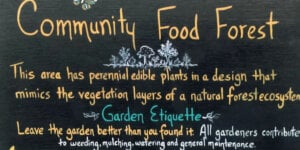 More than 80 percent of the US population now resides in urban areas. This number is projected to rise in the next few decades. Finding ways to maximize use of existing open space is imperative, and increasing access to food through sustainable management of edible landscaping is one important approach among many that are underway.…
Read More