The Art of Fermentation is Now a New York Times Bestseller!
All you fermentation fanatics, it's time to get out your crocks, lift a glass of kombucha and rejoice! Thanks, in part, to you and your devotion to this craft The Art of Fermentation by Sandor Ellix Katz is now a New York Times bestseller! Sandor's weighty tome of all things fermented landed Friday at number 14 in the "Hardcover Advice and Miscellaneous" category.
Sandor's bubbling up to the Times list marks only the fourth time in company history that one of Chelsea Green Publishing's books has made it to the bestseller list. Chelsea Green's previous books that made the Times' bestseller list were: Don't Think of an Elephant! by George Lakoff (2004); The End of America by Naomi Wolf (2007); and, Obama's Challenge by Robert Kuttner (2008).
At Number 14 on the list, Sandor's book was tucked in between Go the Fuck to Sleep (13) and How Will You Measure Your Life? (15) on the Times' extended list.
If you haven't had a chance to check out Sandor's book, take a moment to:
In the meantime, we want to extend a big congratulations to Sandor — a well-deserved honor for this self-described fermentation fetishist whose workshops and pure enthusiasm and joy for this age-old, DIY craft have helped to fuel its renaissance. How many of you out  there own his earlier book Wild Fermentation? I thought so.
It's been a heady couple of weeks here at Chelsea Green: We were named 2011 Independent Publisher of the Year by ForeWord Reviews; we just announced that the company's ownership has been transferred to its employees; and, now a New York Times bestseller.
What a way to close out the first half of the year, eh? And, we still have another half of a year to go. Whew.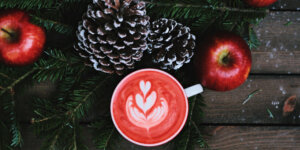 As the trees lose their leaves and autumn slowly turns to winter, those first inklings of true cold can be daunting. What better way to stay warm and positive than a festive gathering centered around good food and drink? Here we offer culinary inspiration for the season: Spicebush Duck Legs from Marie Viljoen's Forage, Harvest,…
Read More