Seize the Power — It's Energy Awareness Month!
If you're a Chelsea Green fan (read: you're concerned about the planet) and you suffered through the first Presidential debate last week, your ears probably perked up when the President and Governor Romney faced off about energy. Since they are politicians, we can assume most of what they said was either completely untrue, or so massaged to fit a platform that it would probably be less confusing if it were completely untrue…
But regardless of these gentlemen and their prevarications, energy is one of the most important issues of our time.
October is Energy Awareness Month, and we would like to encourage you to learn a bit more about the problems of fossil fuels, and the promise of renewable energy sources such as solar, wind, tidal power, biomass, geothermal, and our favorite "source" of energy: increased efficiency.
Chelsea Green has published important books on renewable energy for almost thirty years. This week, we've put a handful on sale for 25% off.
Read on, learn, and enjoy!
Reg. Price: $19.95
Sale Price: $12.97
More than ninety percent of the electricity we use to light our communities, and nearly all the energy we use to run our cars, heat our homes, and power our factories comes from large, centralized, highly polluting, nonrenewable sources of energy.
It doesn't have to be that way. In Power from the People, energy expert Greg Pahl explains how American communities can plan, finance, and produce their own local, renewable energy that is reliable, safe, and clean.
Reg. Price: $34.95
Sale Price: $26.21
Oil and coal have built our civilization, created our wealth, and enriched the lives of billions. Yet their rising costs to our security, economy, health, and environment now outweigh their benefits. Moreover, that long-awaited energy tipping point—where alternatives work better than oil and coal and compete purely on cost—is no longer decades in the future. It is here and now. And it is the fulcrum of economic transformation.
In Reinventing Fire, Amory Lovins and Rocky Mountain Institute offer a new vision to revitalize business models, end-run Washington gridlock, and win the clean energy race—not forced by public policy but led by business for enduring profit. Grounded in 30 years' practical experience, this ground-breaking, peer-reviewed analysis integrates market-based solutions across transportation, buildings, industry, and electricity.
Reg. Price: $14.95
Sale Price: $11.21
Solar power, once a fringe effort limited to DIY enthusiasts, is now fast becoming mainstream. Many home and business owners are curious about solar electric and solar thermal systems, and wonder how to go about getting a clean energy generation system of their own.
A Solar Buyer's Guide for the Home and Office explains the options so that property owners can make the right choices both for their energy needs and their financial security. Understanding how solar power systems work will enable readers to be informed customers when dealing with professional installers—the book also provides advice on how to select a qualified installer and understand the expanding variety of tax credits and other incentives that are popping up around the country.
Masonry Heaters: Designing, Building, and Living with a Piece of the Sun
Reg. Price: $39.95
Sale Price: $26.96
Masonry Heaters is a complete guide to designing and living with one of the oldest, and yet one of the newest, heating devices. A masonry heater's design, placement in the home, and luxurious radiant heat redefine the hearth for the modern era, turning it into a piece of the sun right inside the home.
Like the feeling one gets from the sun on a spring day, the environment around a masonry heater feels fresh. The radiant heat feels better on the skin. It warms the home both gently and efficiently. In fact, the value of a masonry heater lies in its durability, quality, serviceability, dependability, and health-supporting features. And it is an investment in self-sufficiency and freedom from fossil fuels.
Reg. Price: $29.95
Sale Price: $26.46
Wind Energy Basics offers a how-to for home-based wind applications, with advice on which wind turbines to choose and which to avoid. He guides wind-energy installers through considerations such as renewable investment strategies and gives cautionary tales of wind applications gone wrong. And for the activist, he suggests methods of prodding federal, state, and provincial governments to promote energy independence.
Wind power can realistically not only replace the lion's share of oil-, coal-, and naturalgas– fired electrical plants in the U.S., but also can add enough extra power capacity to allow for most of the cars in the nation to run on electricity. Gipe explains why such a startlingly straightforward solution is eminently doable and can be accomplished much sooner than previously thought—and will have the capacity to resuscitate small and regional economies.
COMING SOON – AVAILABLE FOR PRE-ORDER!
Reg. Price: $19.95
Sale Price: $12.97
Nuclear Roulette: The Truth about the Most Dangerous Energy Source on Earth
Nuclear Roulette dismantles the core arguments behind the nuclear-industrial complex's "Nuclear Renaissance." While some critiques are familiar—nuclear power is too costly, too dangerous, and too unstable—others are surprising.
Nuclear Roulette exposes historic links to nuclear weapons, impacts on Indigenous lands and lives, and the ways in which the Nuclear Regulatory Commission too often takes its lead from industry, rewriting rules to keep failing plants in compliance. Nuclear Roulette cites NRC records showing how corporations routinely defer maintenance and lists resulting "near-misses" in the US, which average more than one per month.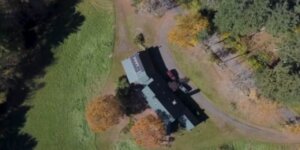 Not only are Chelsea Green authors experts in their fields, from organic farming to green building, but they're also part of our extended family. So it's always nice when we get an update on how things are going! The following note is from James Kachadorian, author of The Passive Solar House. To paraphrase Mark Twain,…
Read More