Save the Date! Lynn Margulis Symposium March 23-25
Lynn Margulis was a revolutionary scientist, who died late last year. Her theories about the way life evolved and the interlinked systems of cooperating organisms that constitute the biosphere of our planet inspired many — even while sowing controversy in the conservative realms of her own field of study. As her son Dorion Sagan puts it, Margulis had "a congenital lack of fear," and she pursued the truth of the world around her regardless of the outsider status the pursuit gave her in some communities.
This BBC Radio 4 episode of The Last Word feature talks about Margulis's fascinating contributions to scientific understanding, and feisty personality. The section on her starts around 13:30.
Later this spring, the University of Massachussetts is holding a symposium on the legacy of Lynn Margulis. Details below:
Lynn Margulis Symposium—A Life in Science: in Memory and Celebration
Friday March 23 to Sunday March 25, 2012
The University of Massachusetts, in collaboration with the family and friends of Lynn Margulis (1938-2011), cordially invites you to a Symposium, March 23-25, 2012, celebrating her life and work. Although the Symposium is still in its early planning stages, we wanted to alert you and other interested parties you may know in order to provide the lead-time needed to save these dates and arrange for travel to and from Amherst, Massachusetts.
We are very excited about this opportunity to gather in memory of Professor Margulis, and to explore the history, importance, and future of her intellectual accomplishments.
As plans take shape, they will be posted to: www.geo.umass.edu/margulis_symposium.html
Preliminary Schedule of Events
Friday March 23, 2012
Welcome and Lynn Margulis Film Festival
Saturday March 24, 2012
Welcome followed by seminars on Gaia, astrobiology, symbiosis, and a tribute dinner with Peter Westbroek, William Irwin Thompson, and a new essay by James Lovelock
Sunday March 25, 2012
Community and colleague comments and an afternoon field trip in memory and celebration to Lynn's favorite swimming hole (and last research site), Puffers Pond
Lynn Margulis, along with her son, Dorion Sagan, coauthored and curated our Sciencewriters Series. Find out more about the series here, and browse the titles in the series here.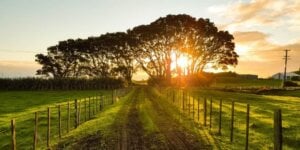 In Call of the Reed Warbler, Charles Massy's stunning observations of interaction between nature and society is nothing short of eye opening. "By arrogantly having placed ourselves outside the functional operating parameters of Earth's systems, we now see nature and the Earth as separate from us and so just available for use – while all the time…
Read More