Madeleine Kunin on C-SPAN Book TV
Last week on C-SPAN's Book TV, Madeleine Kunin, former governor of Vermont, presented her thoughts on the current state of gender politics in America with a focus on professional careers and employment.
Kunin contends that women have gained little support in their professional lives, despite the fact that they comprise 60% of college undergraduates and 50% of medical and law students.  She argues that women's needs should be better represented in accordance with other countries, which maintain paid family leave, childcare, and the observance of equal pay for the same work performed by male colleagues.
Madeleine Kunin's appearance was taped at Northshire Bookstore in Manchester Center, Vermont.
For more information on Book TV, visit their website.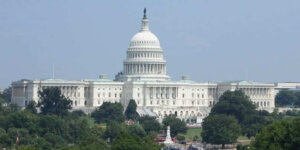 The polite thing to do when asking for something is to say "please" and wait patiently. However, this doesn't work in our current political climate. Movements and change will only occur when the people demand action, when they have strong voices delivering their messages, and when they leave politeness on the table. Take Bernie Sanders…
Read More