This Saturday, Thousands Gathered Worldwide in Solidarity with Occupy Wall Street
This past weekend marked one full month since protesters began camping out in Zuccotti Park, occupying Wall Street in exchange for Wall Street's long occupation of our so-called democracy. Saturday, October 15th, was a day of global solidarity with the Occupy Wall Street group, and the Spanish "acampadas" (who have been protesting in a similar manner since mid-May). In cities around the world, people gathered to march through financial districts, chant slogans about corporate greed, bang drums, and hoist witty signs. While most of the protests were peaceful, some arrests were made in the US, and many more were made in Rome as a group of violent anarchists attempted to disrupt the march there.
CNN shared an article with photos from worldwide rallies: http://edition.cnn.com/2011/10/16/us/occupy-wall-street/?hpt=ibu_c2
The protests against corporate greed and the gravely unequal distribution of wealth in America jive with the opinions of most Americans, according to a poll shared by CBS News:
The conservative criticism of the Occupy Wall Street movement is that it is a "growing mob" (House majority leader Eric Cantor) of "shiftless protestors" (The Tea Party Express) engaged in "class warfare" (GOP presidential candidate Herman Cain) whose grievances – whatever they are – are far outside the political mainstream.

The polls don't back that up.

A new survey out from Time Magazine found that 54 percent of Americans have a favorable impression of the protests, while just 23 percent have a negative impression. An NBC/Wall Street Journal survey, meanwhile, found that 37 percent of respondents "tend to support" the movement, while only 18 percent "tend to oppose" it. …

In 2010, as CBSNews.com reported in a story on the income and wealth divide last month, researchers and Harvard and Duke asked Americans how they thought wealth is spread among income groups, as well as how they thought it should be spread. Overwhelmingly, Americans said they wanted a more equitable distribution of wealth; they also underestimated just how large the wealth divide has grown. (See chart below.)
To keep up with the latest happenings, follow the original protest group on their blog: http://occupywallst.org/, on Twitter: http://twitter.com/OccupyWallSt, and on Facebook: https://www.facebook.com/OccupyWallSt.
And finally, here are some videos from rallies in various cities, courtesy of The Media Consortium: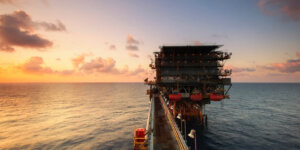 For centuries, humans have had a very strong interest in and it's only getting more intense. Our dependency on oil is reaching a concerning level which Matthieu Auzanneau speaks to in his book Oil, Power, and War. The following article was written by Frank Kaminski and was published on Resilience.org. In Oil, Power, and War,…
Read More