2013 Winter Conference Schedule

When the temperature drops and the soil is frozen solid, farmers head out to winter agriculture conferences.
This winter, Chelsea Green authors are appearing at several sustainable conferences around the country. Below is a full list of author appearances, complete with links to the conferences where you can find more information, register, and get directions.
These conferences are also a great place to browse Chelsea Green books in person. Just head to the conference bookstore.
OEFFA (February 16-17)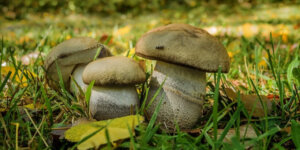 Did you know that our collective future could well pivot on people coming to understand that soil fungi matter? Or that there's such a thing as fungal consciousness?  Fungi have intricate lives, behaviors, and uses most people are unaware of. Mychorrizal fungi form symbiotic relationships with the root systems of other plants. The crucial, symbiotic role…
Read More