Watch: Ron and Arnie Koss discuss The Earth's Best Story

Take a look at the newest video on Chelsea Green TV featuring authors Ron and Arnie Koss, whose book is The Earth's Best Story: A Bittersweet Tale of Twin Brothers Who Sparked an Organic Revolution.
In The Earth's Best Story, twins Ron and Arnie Koss masterfully recount their transition from eking out livings as sprout growers and broom makers to creating Earth's Best baby food—the first organic food to sit beside mainstream competitors on the nation's supermarket shelves. That feat revolutionized and empowered the organic-foods movement and benefited hundreds of farmers as well as the millions of babies whose very first foods have been organically grown.
Watch the video below to hear Ron and Arnie discussing their journey and describing their book.
Visit The Earth's Best Story page to learn more.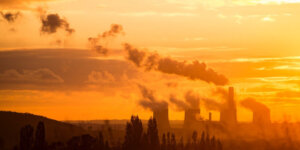 In order to rescue ourselves from climate catastrophe, we need to radically alter how humans live on Earth. We have to go from spending carbon to banking it. A secret unlocked by the ancients of the Amazon for its ability to transform impoverished tropical soils into terra preta—fertile black earths—points the way. The indigenous custom of…
Read More