Watch: Jamie Court Debates Insurance Money in the CA Insurance Commissioner Race

Jamie Court, author of The Progressive's Guide to Raising Hell, appeared on Fox 11 News earlier this week to discuss the issue of insurance companies funding political ads in the current California Insurance Commissioner Race.
Jamie's opponent in the debate was Jim Lacy of the Western Conservative Political Action Committee. You may recognize Lacy as one of the men behind the appalling "Obama is a Muslim" messages a while back. Yeah, that guy.
According to Jamie in the video below, 1.2 million dollars is being spent by insurance companies to elect the republican candidate in the California Insurance Commissioner race. Jim Lacy doesn't know what the big deal is. Hold on to your hats, folks – this argument gets mighty heated.
Watch the video to learn more.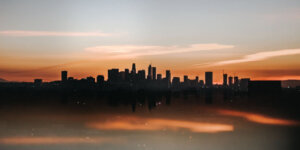 It's more than an oxymoron. Massive Small is a framework for urban development that can make cities more sustainable and resilient. But how does it work and does it make sense for the future? The following excerpt is from Making Massive Small Change by Kelvin Campbell. It has been adapted for the web. The Massive Small…
Read More