WATCH: An Interview with Naomi Wolf

The End of America, A Letter of Warning to a Young Patriot, by Naomi Wolf, published in 2007, looked at how Bush Administration tactics paralleled steps taken in the early years of the 20th century's worst dictatorships such as Germany, Russia, China, and Chile.
In this interview from last summer, Wolf speaks about the promises for changing the political culture that were made by Barack Obama during his campaign for the presidency, and what's actually happened since his election.
Some things have gotten better, some have remained pretty much the same, and some have actually gotten worse.
The End of America was made into a documentary film by Annie Sundberg and Ricki Stern.
The book and the film are available in our bookstore; separately and as a set.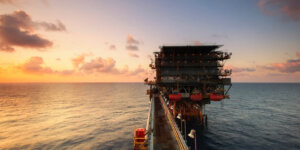 For centuries, humans have had a very strong interest in oil and it's only getting more intense. Our dependency is reaching a concerning level which Matthieu Auzanneau speaks to in his book Oil, Power, and War. The following article was written by Frank Kaminski and was published on Resilience.org. In Oil, Power, and War, French…
Read More