Sy Montgomery: On the Book Tour Trail
Cross-posted on Sy Montgomery's Amazon author blog.
What a great send-off for new books! Last week, just as BIRDOLOGY and KAKAPO RESCUE were published, I visited Washington DC twice—and was astonished and delighted at every turn.
The day after BIRDOLOGY came out, I had the great good fortune to appear live on the Diane Rehm Show. I love the show, and very much enjoyed reading Diane's brave and moving memoir, FINDING MY VOICE. The show has a huge fan base back home in Hancock, NH. The day of the show, our next-door neighbors, Bobbie and Jarvis Coffin, held a "Diane Rehms Coffee" so 16 friends and neighbors could all listen to the interview together—and simultaneously watch the chickens who star in the book's first chapter from the back window.
Alas, Diane was actually not in town the day of my interview. It seemed she had been called away on some other errand rather suddenly, as I didn't learn till I was just about to go on the show that she wasn't there. But happily Diane's frequent co-host, Susan Page, took over beautifully. Even though she hadn't had time to read my book, she conducted the interview with warmth and grace, armed with a page of good questions carefully prepared by the show's staff. (You can hear the show by clicking on the link on our webpage, www.authorwire.com, and go to "Sy in the Media") The next day, my editor at Free Press emailed with amazing news: within five hours of the show's airing, the sales rank on amazon.com for the newly-published BIRDOLOGY had soared from number 2,192 to number 112!
More blessings awaited me when I returned to Washington two days later. At a ceremony at National Geographic Society, The Children's Book Guild presented me with its Award for Nonfiction. This was a huge honor. The Guild is an association of published authors, illustrators, teachers, librarians and scholars who have promoted high standards in children's literature since 1945. The night before the ceremony, Guild president Abby Nolan gave a dinner party at her lovely home so I could meet some of the good folks on the board and the awards committee. The next day, I felt I was already among friends. But it was still almost overwhelming to stand on the stage of the National Geographic auditorium and receive the award, a cube of leaded crystal, and a specially commissioned portrait, of me with my beloved pig, Christopher Hogwood, and bird friends, painted by Frederick Maryland artist Kate Fortin. Here is a picture of the portrait:
By way of thanks, I gave a powerpoint filled with images of snow leopards and tree kangaroos, tarantulas and red-sided garters, cloud forests and deserts, photographed by my frequent collaborator, Nic Bishop. It was Nic who got me into writing for children. I told the audience how, after I had appeared on a panel at a conference at the New England Aquarium in 1998, Nic came up to me, looking something like I usually do unless I am dressed for a formal occasion: like he had just been hiking in a forest, or woken up under a pile of leaves. Nic could have been an ax murderer for all I knew. But when he asked me if I might want to write the children's books that would feature his photographs of animals around the world, I had only one request: that he send me some examples of his work.
The moment I lay eyes on Nic's photos, I knew our collaboration would work. His images were gorgeous, original, and revealing. But far more important to me, the animals he photographed were clearly relaxed. All too many wildlife photographers harass the creatures they photograph by pursuing them too closely, confining them against their will, or stressing them with hot lights. (This is why, for instance, so many photos of bats show an animal with a face full of pointy, scary-looking teeth: the bats are terrified and bravely bare their teeth in an effort to get the horrible predator to desist!) Reptiles and insects often get even worse treatment in the hands of the animal papparazi: photographers have been known to refrigerate these cold-blooded creatures, which renders them too sluggish to flee. But Nic's photos show the time and care he takes with his subjects to make sure they are relaxed and happy when he takes their portraits. And this has the added benefit of showing these animals as they normally are—not looking terrified or defensive, but relaxed and curious and full of good spirit.
With our first book for kids, THE SNAKE SCIENTIST published in 1999, Nic and I founded Houghton Mifflin's Scientists in the Field Series, which has expanded to include many other talented authors and to which we contribute as often as we can. KAKAPO RESCUE, beyond a doubt our most dramatic and emotional book for children to date, joins that series this spring. I was delighted to share some of Nic's striking images of this rarest and strangest of parrots with the audience.
Should I go on? From Washington, I took the train to the Philadelphia Free Library Festival, which was beautifully organized. And as I had in Washington, I was able to connect with beloved friends. So far, the new books have allowed me to visit with friends from my mother's home state of Arkansas, with classmates from college, with in-laws (some of whom came from New York to be with me in Washington for the CBG ceremony), with colleagues from the newspaper where I used to cover science and the environment and with members of the church that was the center of my life at my second high school in Westfield, New Jersey. (One of my best friends from that church is now a minister! And another took pictures of the ceremony and sent them along to fellow alumni of the church!)
Joyous reunions like these are in store for me over the next two months. My book tour takes me to California—where I'll reconnect with the bird rehabilitator who raised the orphaned baby hummingbirds I write about in one chapter of the new book— and to Seattle, where I'll stay with the dolphin-lover and memorist Brenda Peterson, author of I WANT TO BE LEFT BEHIND. I'll be able to visit with friends in Denver, Boulder, Chicago, Columbus and more. And of course one of the blessings of such travels is the opportunity to make new friends, especially kindred spirits who love birds and other animals as much as I. My schedule is posted on authorwire.com. Hope to meet you along the way.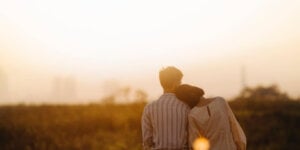 Anything involving farming almost always requires the help of another person, whether you're feeding the animals or trying to decide if you want to expand the barn. Partnerships not only help with your personal life but the success of your business in the long run as well. Having someone to share the work and ease the…
Read More