Raw Milk Becomes Contentious
David Gumpert, Author of The Raw Milk Revolution, was featured in the New York Times, in an article describing the battle between citizens who believe that raw milk is beneficial versus those in public health organizations who deem it unhealthy.
"All it is is unprocessed milk," said David E. Gumpert, a former reporter for The Wall Street Journal and author of a new book, "The Raw Milk Revolution: Behind America's Emerging Battle Over Food Rights," which has made him something of a regular on the raw milkie circuit.

"I respect people's rights to have access to that food, and I have trouble with the public health people who want to deny it," he continued in a telephone interview.

Mr. Gumpert allows that raw milk is probably more hazardous than pasteurized milk, but, he says, there haven't been any reported deaths from it in the past quarter century (there have been a few deaths from pasteurized milk, but it's consumed in vastly greater quantities), which makes it seem something less than an imminent health threat.

"Is this a public health crisis?" he asks rhetorically. "My feeling is that, no, it isn't, so the medical community gets hysterical about it, and part of the reason they're hysterical is that there's a growing demand for raw milk."
For the full article, please visit The New York Times.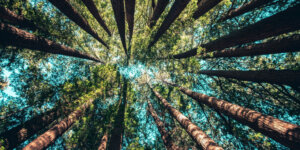 Gary Paul Nabhan is an internationally celebrated nature writer, food and farming activist, and proponent of conserving the links between biodiversity and cultural diversity. He holds the W.K. Kellogg Endowed Chair in Sustainable Food Systems at the University of Arizona Southwest Center, where he works with students, faculty, and non-profits to build a more just,…
Read More