Off the Meaten Path: An Excerpt from Sustainable Food
The following is an excerpt from Sustainable Food: How to Buy Right and Spend Less by Elise McDonough. It has been adapted for the Web.
Add diversity to your diet and avoid factory farming by seeking out locally sourced meats from small-scale farms. Animals such as bison, lamb, duck, rabbit, and ostrich often offer a more viable alternative to CAFO products. Many small livestock concerns also raise heritage breeds, such as Devon cattle or Shetland sheep—domesticated species that have become increasingly rare. Preserving heritage breeds protects genetic diversity, and many of these animals have unique disease resistance or other special adaptations.
From the pasture to the plate
Organic and grass-fed beef, bison, pork, and poultry offer a healthier, more socially responsible alternative to factory-farmed meats, eliminating many of the harmful side effects caused by CAFOs. Animals raised outdoors and fed natural grass live the way nature intended, and their pastures utilize the energy of the sun efficiently, growing grass abundantly without the copious chemical inputs required by the crops of corn and soy grown to service factory feedlots.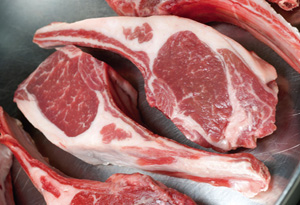 The native grasses grown to feed naturally pastured cattle also sequester massive amounts of carbon dioxide underground in their giant root systems—more than enough to offset the methane gas (from flatulence) naturally released by livestock. This means that, unlike herds raised in CAFOs, pasture-raised cattle don't contribute to global warming. The native grasses' intertwining root systems also virtually eliminate the erosion of precious topsoil, which is not always the case in cultivated, tilled fields.
Farmers who raise pastured livestock take pride in managing their land with an eye to the future. Many employ "conservation" or "rotational grazing" methods, moving their animals from parcel to parcel as each is grazed, a process designed to mimic the impact of native grazers like deer or elk. Well-managed pasture has excellent soil stability, more earthworms, and better wildlife habitat than a field of row crops. In this cyclical, sustainable system, cattle spread manure that nourishes the soil, which provides lush grass, which later feeds the same cattle. Compare this balanced, natural system to the manure lagoons maintained by CAFOs, and you'll see that raising livestock on pasture is a commonsense solution to a number of industrial problems. Also, grass-fed cattle eat their natural diet, so they do not sicken and therefore do not require nonstop antibiotic treatment.
Health benefits of grass-fed meat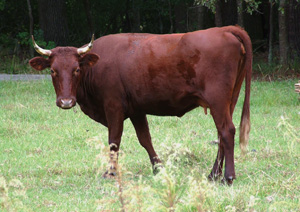 It takes longer to fatten grass-fed steers, which makes their meat more expensive, but you'll find the nutritional benefits and finer taste justify the expense, particularly once you resolve to eat less—and better—meat.
Gaining in popularity nationwide, bison burgers have shown up on trendy restaurant menus, and the meat is available frozen in many stores or online. Native to prairie grasslands, the comeback of the almost-obliterated bison should be celebrated and supported as an alternative to CAFO steers. Fed on grass, bison meat has 70 to 90 percent less saturated fat, 50 percent less cholesterol, and is higher in protein, iron, omega-3 fatty acid, and amino acids.
The diet that livestock eat is undeniably linked to the end quality of their meat. Grass has twenty times more vitamin E than soy or corn, so cattle fed grass absorb much more vitamin E into their flesh. Pastured meat is also rich in conjugated linoleic acid (CLA), a cancer-fighting "good fat," as well as omega-3s. (CAFO meat, fed on grain and garbage, does not have these nutritional benefits.) While "good fats" are abundant, the total content of saturated fat in grass-fed beef is much lower than the conventional product, making moderate consumption of grass-fed meat a suitable choice for omnivores working to lose weight. The nutritional benefits of pastured meat and eggs are further detailed at Jo Robinson's excellent Eat Wild Web site (listed in the "Resources" section), along with many resources for locating suppliers near you.
Hunting
Despite its "barbaric" reputation, hunting can actually represent a sustainable and socially responsible way to enjoy meat. As a group, hunters also help ensure the preservation of wild lands while maintaining a realistic perspective on our place in the food chain. Imagine a scheme that would seek to address exploding deer populations by allowing local, wild venison to be processed and sold at farmers markets. While the USDA currently lacks the regulatory framework to adapt ingenious, appropriate ideas such as this to help solve our burgeoning ecological problems, local activists can work to make partnerships between hunters, environmentalists, and foodies.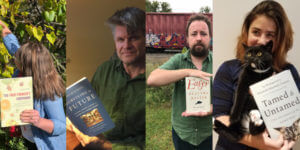 Are you new to the Chelsea Green community and aren't sure which book to read first? Or maybe you're a long-time fan and want to continue your binge-reading but need some fresh ideas. Regardless of how you got here, we can help! From the enlightening and thought-provoking to the quirky and fun, we, the Chelsea…
Read More