LISTEN: A For-Profit Take On Education: Anya Kamenetz on All Things Considered
NPR's All Things Considered took a look at for-profit online colleges—Kaplan in particular—and their role in today's shifting educational landscape. DIY U: Edupunks, Edupreneurs, and the Coming Transformation of Higher Education author Anya Kamenetz was on hand to offer her thoughts. Listen to a clip from the show in the player below.
But first, here's Anya Kamenetz's response, from her blog:
NPR called me an "advocate and admirer" of for-profit colleges. Just to be clear–I am NOT that. I'm on the record raising serious concerns here and here and here.

For-profits are a fast-growing sector of higher ed and it's important to watch them closely, to give them credit for things they're doing right, and to condemn and regulate them hard for the things they're doing wrong.
From the NPR transcript of the episode:
SIEGEL: Okay. Okay, we're along way from magisterial commencement ceremonies and ivy covered walls. This is very much about getting a degree that leads to a job or a promotion. Critics question whether the jobs you can get pay enough to cover all those student loans. But frankly, in today's labor market, they could say as much of just about any degree.

Kaplan and its fellow for-profits have found some advocates and admirers beyond their own ranks – the writer Anya Kamenetz, for one. She is the Yale-educated daughter of LSU professors who wrote the book "DIY U," as in Do It Yourself University. Kamenetz says the same energy and innovation that marked the land-grant universities in the 19th century is seen in the for-profit universities today. And she says the same criticisms are heard.

Ms. ANYA KAMENETZ (Author): The same kinds of controversies that we're seeing now with for-profits were seen in the 19th century, as well. That, you know, that you're taking the classical curriculum, which had been undisturbed for hundreds of years and you're shoe-horning in all these, you know, lessons about botany and vaccinating hogs, and what does that have to do with, you know, classical traditions?

And the fact was that the curriculum had to adapt. You know, even back at Harvard and Yale, they saw what was happening with the universities in Wisconsin and in Michigan. And, you know, at Yale they founded the Sheffield Scientific School in the 19th century. And they said, well, we actually have to use laboratory science and make it part of our curriculum because being useful, being up to date, being even vocational is actually part of the new mission.
Listen now:

Related Articles: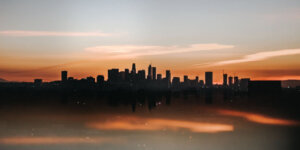 It's more than an oxymoron. Massive Small is a framework for urban development that can make cities more sustainable and resilient. But how does it work and does it make sense for the future? The following excerpt is from Making Massive Small Change by Kelvin Campbell. It has been adapted for the web. The Massive Small…
Read More