Diane Wilson: BP Catastrophe Is a Soul-Killing, Nail-in-the-Coffin Apocalypse with No End in Sight

Author Diane Wilson (An Unreasonable Woman: A True Story of Shrimpers, Politicos, Polluters, and the Fight for Seadrift, Texas) calls the BP catastrophe a "soul-killing, nail-in-the-coffin apocalypse with no end in sight" in this interview for On the Green Front with Betsy Rosenberg.
Listen Now
About the book: When Diane Wilson, fourth-generation shrimp-boat captain and mother of five, learns that she lives in the most polluted county in the United States, she decides to fight back. She launches a campaign against a multibillion-dollar corporation that has been covering up spills, silencing workers, flouting the EPA, and dumping lethal ethylene dichloride and vinyl chloride into the bays along her beloved Texas Gulf Coast.
Learn more about An Unreasonable Woman in our bookstore.
Buy it on Amazon.com.
Find a Green Partner store near you.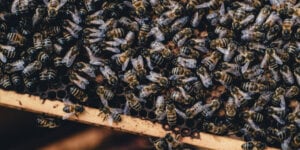 Spring is here and I don't know about you, but I can't wait to get started on all of the projects I mapped out during the cold winter months – including trying my hand at incorporating bees into my homesteading adventure! As a new-bee (get it?!), I need help to get started so I did…
Read More