The Food Movement, Rising: The New York Review of Books

Chances are you probably already know that some of the brightest luminaries in the food movement are also authors published or distributed by Chelsea Green. That's not bragging—that's just the way it is. (Well, maybe it is bragging. A bit.) We've got Carlo Petrini, Shannon Hayes, Joan Gussow, Joel Salatin, and numerous other small farmers and food producers who are leading the way toward a more sustainable agriculture.
This article from The New York Review of Books brings together the seemingly disparate threads of the growing (no pun intended) food movement, focusing on a few folks who are bringing not just responsibility into the conversation on food politics, but also one critical ingredient: flavor.
The Italian-born organization Slow Food, founded in 1986 as a protest against the arrival of McDonald's in Rome, represents perhaps the purest expression of these politics. The organization, which now has 100,000 members in 132 countries, began by dedicating itself to "a firm defense of quiet material pleasure" but has lately waded into deeper political and economic waters. Slow Food's founder and president, Carlo Petrini, a former leftist journalist, has much to say about how people's daily food choices can rehabilitate the act of consumption, making it something more creative and progressive. In his new book Terra Madre: Forging a New Global Network of Sustainable Food Communities, Petrini urges eaters and food producers to join together in "food communities" outside of the usual distribution channels, which typically communicate little information beyond price and often exploit food producers. A farmers' market is one manifestation of such a community, but Petrini is no mere locavore. Rather, he would have us practice on a global scale something like "local" economics, with its stress on neighborliness, as when, to cite one of his examples, eaters in the affluent West support nomad fisher folk in Mauritania by creating a market for their bottarga, or dried mullet roe. In helping to keep alive such a food tradition and way of life, the eater becomes something more than a consumer; she becomes what Petrini likes to call a "coproducer."

Ever the Italian, Petrini puts pleasure at the center of his politics, which might explain why Slow Food is not always taken as seriously as it deserves to be. For why shouldn't pleasure figure in the politics of the food movement? Good food is potentially one of the most democratic pleasures a society can offer, and is one of those subjects, like sports, that people can talk about across lines of class, ethnicity, and race.

The fact that the most humane and most environmentally sustainable choices frequently turn out to be the most delicious choices (as chefs such as Alice Waters and Dan Barber have pointed out) is fortuitous to say the least; it is also a welcome challenge to the more dismal choices typically posed by environmentalism, which most of the time is asking us to give up things we like. As Alice Waters has often said, it was not politics or ecology that brought her to organic agriculture, but rather the desire to recover a certain taste—one she had experienced as an exchange student in France. Of course democratizing such tastes, which under current policies tend to be more expensive, is the hard part, and must eventually lead the movement back to more conventional politics lest it be tagged as elitist.

Related Articles: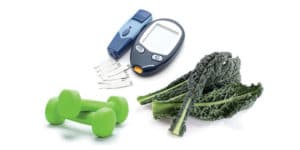 The evidence is clear: We are in the midst of a worldwide diabetes epidemic. In the United States alone, one in three Americans is either diabetic (29 million patients) or prediabetic (87 million patients), costing an annual $242 billion in medical treatments. An integrative approach based on the "eight essentials" of treatment and prevention will…
Read More