Beyond BP: Lessons from Bhopal
Environmentalist and fourth-generation shrimper Diane Wilson (An Unreasonable Woman: A True Story of Shrimpers, Politicos, Polluters, and the Fight for Seadrift, Texas) has a few things to say about BP, the Gulf Coast oil spill, and corporate responsibility. As a shrimp boat captain and environmentalist who's taken on giant polluting chemical companies before, Diane Wilson has a unique perspective.
From Kansas City Infozine:
She said yesterday: "Corporations, whether it's BP in the Gulf or Dow Chemical / Union Carbide in Bhopal, India, don't follow the precautionary principle. They say that their worst-case scenarios won't ever happen and so we shouldn't dare threaten their profits with extra safety costs. Thanks in part to the deregulation from Dick Cheney's energy task force during the Bush administration, the U.S. doesn't require an emergency 'acoustic' shut-off valve that costs $500,000 and could have prevented BP's disaster. … Yet most of the other oil-producing nations require the 'acoustic switch' and it has been used in Norway since l993. These corporations don't want to spend a tiny portion of their billions of dollars on something that can prevent a disaster. They get the legal rights of being people and yet take actions that destroy the lives of real people.
Related Articles: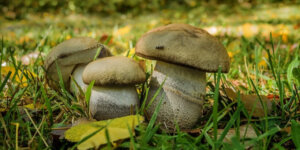 Did you know that our collective future could well pivot on people coming to understand that soil fungi matter? Or that there's such a thing as fungal consciousness?  Fungi have intricate lives, behaviors, and uses most people are unaware of. Mychorrizal fungi form symbiotic relationships with the root systems of other plants. The crucial, symbiotic role…
Read More