Want to understand the food safety debate? Read this book.
With all the tainted food scares that have hit the US in the past year, from spinach to peanut butter (which is in a surprisingly diverse and vast array of food products, including the pad thai our local food co-op was forced to pull, grumble grumble), it's not surprising that the federal government would be pushing for more regulation in the food industry. But is raw milk the target of a disproportionate amount of law enforcement's ire?
Why go after small farmers when industrial CAFOs (Concentrated Animal Feeding Operations) distribute food nationally, and are far more responsible for outbreaks of food-borne illnesses like swine flu? It doesn't take a genius to figure out: laws are in place to protect the bigger operations. They have the money, they have the lobbyists, and they don't have to worry. For the Feds, small farmers are the low-hanging fruit.
Jill Richardson of "La Vida Locavore" looks at the food safety debate and reviews the book that helped her to understand the whole mess: David E. Gumpert's Raw Milk Revolution: Behind America's Emerging Battle Over Food Rights:
Something like ten million American people drink raw milk (estimates vary). It's not a common product. It's not even legal in many places, and in most states it's not sold in stores. Even when it is sold, it's expensive! You don't pay $6 for a gallon of milk by accident. Nor do you buy part ownership in a cow or drive to a farm in another state by accident, as some people do in order to obtain their raw milk. People who get raw milk really want it, and they know what they are getting.

I've had raw milk a few times myself, mostly on dairy farms. I've only purchased raw milk three times (the other times it has been given to me for free). Once was on a farm in Pennsylvania and once was from a farmer in Texas. The third time was from a retail store in California. The CA raw milk from the store was not good, in my opinion, so I did not buy it again. In all of the other cases, raw milk tasted richer and sweeter than the pasteurized milk I grew up with. I did not notice any of the health benefits that many raw milk aficionados boast of, but then again, I don't have many health problems in the first place. Lovers of raw milk say it has relieved their asthma, allergies, colitis, and ADHD, among other things. Some people who are lactose intolerant say they are able to drink raw milk with no problems.

[…]

It's not just the targeting of dairy farmers selling raw milk that is impressive but the lengths the government goes to to target them. It's often more fitting for a drug bust than a raw milk bust. Dairy farmers aren't known for being violent people, and cows can't be hidden and smuggled as easily as cocaine. Chances are if the authorities wish to talk to a farmer, the farmer will be quite willing to talk (and perhaps even comply with the government's requests, if they are reasonable) – no dramatic intimidation or sting needed. Yet for some reason, all too often, state and federal officials chose to treat farmers like drug dealers (actually sending one farmer to the hospital with PTSD!).

So – if this was your experience with the government's food safety regulations, would you be nervous about new laws giving the FDA increased authority? I would. From what I understand, Judith wants the new law (H.R. 2749 and its Senate counterpart) to be airtight to keep the FDA from using the bill to step up its war on raw milk. And it's really sad that we can't just pass a food safety bill and trust the FDA to do the right thing, but in this case, I think they've lost that trust a long time ago.

When it comes to raw milk, I wish the government would just leave the raw milk people the hell alone. Is it 100% safe? No. Nothing is. Is it risky for a parent to give raw milk to a child? Maybe, but parents do all sorts of rotten things to their kids with impunity, like feeding them fast food frequently or smoking cigarettes around them. And unlike raw milk, fast food and second hand smoke carry more than just risks of harm to one's health – they are proven to harm your health. I'd like to see the government work together with dairy farmers who sell raw milk to set some boundaries and allow raw milk to be legal within those boundaries.
Related Articles: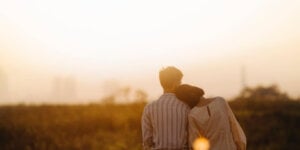 Anything involving farming almost always requires the help of another person, whether you're feeding the animals or trying to decide if you want to expand the barn. Partnerships not only help with your personal life but the success of your business in the long run as well. Having someone to share the work and ease the…
Read More