The Social Responsibility Roadmap for Businesses: Living Above the Store

Throughout their seventy-year history—as they grew from a small, mom-and-pop corner grocery; to a chain of supermarkets; to a successful sustainable real estate business—Melaver, Inc., never failed to live up to its social and ethical responsibilities. Part memoir and part sustainable business how-to, Martin Melaver's Living Above the Store: Building a Business That Creates Value, Inspires Change, and Restores Land and Community documents his family business's twists and turns, pitfalls and successes, and lays out a roadmap for other businesses hoping to walk the social responsibility line to follow.
From the triplepundit review:
Martin Melaver, author of the new book, Living Above the Store, is something of a rarity for an author of a sustainable business text: someone who actually has decades of experience doing the work to create a socially-responsible business. Which is very lucky for us, because while many books claim to be able to teach us how to do it, very few can do so with the wisdom of experience on their side.

The result is an honest and forthright look at what it really takes for shape and maintain values-based business in a very traditional industry.

Melaver is CEO of Melaver, Inc.-a third-generation, family-owned company based in Savannah, Georgia. Through a series of personal anecdotes, Melaver explains, in detail, how a small corner grocery store evolved into a major regional chain, eventually transforming itself into a real estate company focused on sustainable development and management. The fact that this happened was not by accident: all along its seventy-year history, the company chose to pursue a values-based path, even when it meant making difficult choice.
Read the whole review here.
Related Articles: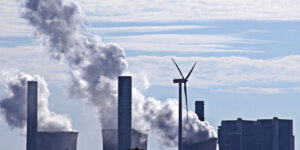 We have long been taught that evolution is a process that occurs gradually over millions of years, that change happens slowly without much attention. We've come to learn that in reality, evolution happens in fits and starts — very slowly for long periods, then in sudden spurts of rapid change. It may be triggered by…
Read More