The Fine Art of Funky Food

Last night I just wanted some comfort food. Something easy and warm. So I plopped a pack of ramen into some boiling water with a little salt, pepper, garlic, and toasted sesame oil. A little plain. Next I tossed in half a can of sardines. Better. But still, something was missing. I reached into the fridge and found that secret, spicy, pungent ingredient: kimchi. I removed the pot from the heat element (don't want to kill those beneficial bacteria) and plopped in a few generous forkfuls of that wonderful stuff.
Bliss.
The kimchi and sardine combo insured I wouldn't be getting any kisses from my girlfriend that night. But you know what? It was a sacrifice I was willing to make. That's how much I love kimchi.
And, apparently, I'm not the only fermented foods fanatic out there.
From Good.is:
My kitchen smells like a boy's locker room. At least that's what my roommate says. Feet and food just do not mix, so I lug my crock full of fermenting sauerkraut—45 lbs in all—into my bedroom, because it's too cold on the back porch. After studying the smell for weeks, there are some differences between socks and sauerkraut, but, I'll admit, it's a fine line. A small price to pay, though, for a winter's worth of fresh, crunchy kraut.

It might be time to get used to the smell. Whether it's extreme brewers introducing wild yeasts to beers, chefs creating kimchi, or home-tinkerers culturing kraut, funk is back. Home brewers and cheese makers are very much in vogue. So are mead makers, kombucha companies, and distillers. New regional start-up pickle and fermented food makers seem to pop up every other week.

But the process of purposefully letting food rot probably began before humans first cultivated crops. "Obviously, all of these foods are ancient. There's nothing new about any of them," says Sandor Katz, the author of the seminal, how-to guide Wild Fermentation, and another forthcoming fermentation manual. "But there has been resurging interest in fermentation. There has been an explosion of awareness about health and nutrition. Then, there's the whole local food movement. Anyone who lives in a temperate climate should think about fermentation if they want to eat local in the winter."

Fermented foods have also been a classic way to add value to crops: Cabbage, milk, and apples are all more valuable as sauerkraut, cheese, and hard cider. They're ultra-slow food, generally taking a couple of weeks to months to create. Still, the process is rather simple.
Related Articles: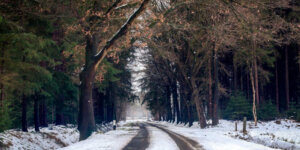 This time of year we always seem to get a hint of spring in the air for a moment, whether it's the snow storms starting to taper off or a glimpse of grass in your yard. The lure of sweetness calls from the maple trees and we begin daydreaming about all of the wonderous treats…
Read More