Study Says It's Easier For Teens To Buy Marijuana Than Beer

Paul Armentano, Deputy Director of NORML (National Organization for the Reform of Marijuana Laws) and co-author of Marijuana Is Safer: So Why Are We Driving People to Drink?, writes in the NORML blog about a statistic that may surprise you. The evidence suggests that decades of marijuana prohibition have made the substance easier, not harder, for young people to obtain.
Ask any advocate of marijuana prohibition, including CASA's head Joseph 'Russian Roulette' Califano, why they oppose legalization and you will almost always receive the same response: Keeping pot illegal keeps it out of the hands of children. Yet CASA's own survey demonstrates once again that just the opposite is true. In fact, it's legalization, regulation, and public education — coupled with the enforcement of age restrictions — that most effectively keeps mind-altering substances out of the hands of children.

Abdicating the production and distribution of pot solely to black market criminal entrepreneurs increases, rather than decreases, teens' access to cannabis.
Related Articles: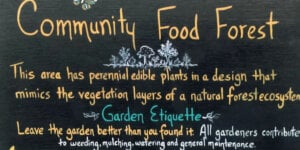 More than 80 percent of the US population now resides in urban areas. This number is projected to rise in the next few decades. Finding ways to maximize use of existing open space is imperative, and increasing access to food through sustainable management of edible landscaping is one important approach among many that are underway.…
Read More