Stiletto Stoners: The Female Face of Pot Smokers?

We are clearly deep in the throes of a national conversation that posits whether or not marijuana is safer than alcohol, and whether or not the former should be legalized. But this time, fashion magazine Marie Claire wonders: what is the changing face of a pot smoker?
Turns out…it's women.
Not that women haven't been smoking pot for decades. Not that all women wear stilettos or even read Marie Claire. But these are the women deemed "successful" and powerful in society as of late–these Stiletto Stoners. But power to them, who better to make the case?
According to an interview on The Today Show with Mat Lauer, magazine editor-in-chief Joana Coles, a successful 30-something book editor (who remains anonymous), and a NYU Psychiatrist, it seems weed is completely misunderstood. As a matter of fact, this year, eight million women smoked pot. But these smokers aren't your stereotypical Judd Apatow-slackers, or someone who's "sleeping on a bench" as Coles puts it. These are educated, career-minded professional women who just "want a way to unwind" and have found that marijuana "has less impact on them when they go to work the next morning."  She adds that these women "didn't want to drink" and that marijuana is "cheaper" than alcohol. And since these are hard times, women see weed as their glass of wine, their bubble bath. Their (somewhat) guilty pleasure, in other words. But should they feel guilty?
Verdict says: No. Not guilty. Legit.
WATCH THE VIDEO HERE.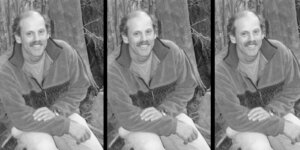 It is with great sadness that we announce the passing of Matthew Stein, author, environmentalist, MIT-educated engineer, green builder, and beloved member of the Chelsea Green family. Matthew died on December 19, 2018, while out in nature pursuing one of his many passions, rock climbing. In 2000 Matthew published his first book with Chelsea Green,…
Read More