Should Lance Armstrong's new team be sponsored by marijuana?

After his own battle with cancer, Lance Armstrong helped create a foundation to help other victims of cancer. Very laudable.
So why is he now lending his name and likeness to a substance that's been linked to increased risks of cancer? I'm talking about his three-year sponsorship deal with Anheuser-Busch to promote "Michelob Ultra," the Gatorade of beer…or something. Wouldn't his sponsorship be better suited to a substance that doesn't cause cancer? Something that's not addictive, and that a user absolutely cannot overdose on?
Mason Tvert certainly thinks so.
From Denver Westword:
It has long been known that alcohol use contributes to various types of cancer, whereas the latest research on marijuana has concluded that it does not contribute to cancer. A recent study published in the journal, Cancer Epidemiology, found that consumption of beer boosted the odds of developing many kinds of cancer, including esophageal cancer, stomach cancer, rectal cancer, and lung cancer. It concluded that "moderate drinkers" (those who consume between one and six drinks per week) are 67% more likely to get stomach cancer, and "heavy beer drinkers" have a 53% increased risk of developing rectal cancer and are 46% times more likely to get lung cancer.

"Lance Armstrong should immediately end his endorsement deal with Anheuser-Busch and stop promoting a substance that has been conclusively linked to the development of several forms of cancer," said SAFER Executive Director Mason Tvert, coauthor of the recently released book, Marijuana Is Safer: So why are we driving people to drink?

"Michael Phelps was punished for using a substance that has never caused cancer," Tvert said. "Meanwhile, Lance Armstrong is making money promoting one that does. Why is it perfectly acceptable for a world-class athlete to endorse a substance that contributes to more than 33,000 American deaths each year according to the U.S. Centers for Disease Control, as well as hundreds of thousands of violent crimes and injuries? Yet a world-class athlete like Michael Phelps is ridiculed, punished, and forced to apologize for marijuana, the use of which contributes to ZERO deaths, and has never been linked to violent or reckless behavior.
Related Articles: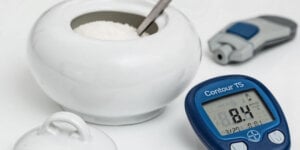 We've always known that if you sit around all day eating candy, you will get fat. Conversely,  cutting down on sugar, which is a carbohydrate, will contribute to weight loss and other benefits of a low-carbohydrate diet. However, the extent to which sugar, that is, sucrose, or its component fructose, contributes to obesity and other…
Read More