Robert Kuttner: Saving the Economy—and President Obama—from "Centrism"

One hundred days and some change (pun intended) into Barack Obama's presidency, the once-nominee has proven his centrist rhetoric on the campaign trail wasn't just a bunch of hot air. He's shown himself to be deeply principled and honest—for better or worse.
Those of us hoping his selection of Robert Rubin protégés Tim Geithner and Larry Summers was just a smokescreen to ease the fears of Wall Street, centrist Democrats, and the Right have been a bit disappointed that the President is hewing pretty close to his not-really-that-far-left-of-center platform. But desperate times call for drastic measures.
If we want to pull the Executive Branch further to the Left and save the economy with some FDR-size reforms, We the Frightened and Angry People will have to coalesce into a disciplined movement comparable to those far-flung Depression-era reformers. We're going to have to accept that the most important word in the chant "Yes We Can" is "We" and nudge the President in the direction he needs to go to save the US economy.
Co-founder and co-editor of The American Prospect, and author of Obama's Challenge: America's Economic Crisis and the Power of a Transformative Presidency, Robert Kuttner has some words of tough love for President Obama:
Barack Obama is one of three nominees I voted for with enthusiasm. The first, Lyndon Johnson (then in his 1964 civil-rights and anti-poverty phase), self-destructed over Vietnam. The second, George McGovern, lost 49 states. For the next three decades, Republican presidents pulled the country and the prevailing ideology far right, while Democratic interludes moved it only to the center.

But Obama portended something different altogether. Here was a rendezvous of a gifted, principled, and politically shrewd leader with a deep crisis caused by the failure of free-market ideology. It was — and is — the most stunning political opportunity for American progressives since Franklin Roosevelt. My reaction to Obama's election was joy, relief, gratitude.

So it is awkward to find myself in semi-opposition after barely 100 days. I'm not a chronic malcontent. I credit Obama with real leadership on multiple fronts, from redeeming the Constitution to reclaiming America's constructive role in the world. I think he is handling several tricky issues well — accepting the need for large short-term deficits; disclosing details of Bush-era torture without personally sponsoring an inquisition; moving universal health coverage; devising a labor-law reform that can perhaps get 60 votes. All this is huge. But there still is a large risk that Obama will blow the opportunity that history has handed him, and that the political right, though currently in disarray, will pick up the pieces.

The reason, of course, is the economy. The past weeks have seen efforts to seize on every shred of good (or not as bad as expected) economic news. The commercial paper market is loosening up! Some new homeowners are getting bargains! The economy only lost 539,000 jobs in April instead of the predicted 620,000!

Even so, the most optimistic of economists predicts a long slog. We will likely avert a second Great Depression. But we still face a prolonged Great Stagnation, one that could be far worse than necessary because of the administration's circuitous, Wall Street–friendly approach to reviving the banks.
Related Articles: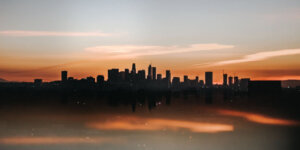 It's more than an oxymoron. Massive Small is a framework for urban development that can make cities more sustainable and resilient. But how does it work and does it make sense for the future? The following excerpt is from Making Massive Small Change by Kelvin Campbell. It has been adapted for the web. The Massive Small…
Read More