New Study Suggests Smoking Marijuana Does Not Cause Lung Cancer
In study after study, the causal relationship between cigarette smoking and lung cancer has been firmly established. Less so with marijuana. Smoking marijuana does damage cells in the lungs and airways—however, the damaged cells die rather than reproduce. They fail to become malignant.
In a 2005 study at UCLA, Professor Donald Tashkin's research actually suggested that those who smoked marijuana as well as tobacco had a slightly lower risk of developing lung cancer than those who smoked tobacco only.
From Alternet:
One in three Americans will be afflicted with cancer, we are told by the government (as if it's our immutable fate and somehow acceptable). Cancer is the second-leading cause of death in the U.S. and lung cancer the leading killer among cancers.

You'd think it would have been very big news in June 2005 when UCLA medical school professor Donald Tashkin reported that components of marijuana smoke — although they damage cells in respiratory tissue — somehow prevent them from becoming malignant. In other words, something in marijuana exerts an anti-cancer effect!

Tashkin has special credibility. He was the lead investigator on studies dating back to the 1970s that identified the components in marijuana smoke that are toxic. It was Tashkin et al. who published photomicrographs showing that marijuana smoke damages cells lining the upper airways. It was the Tashkin lab's finding that benzpyrene — a component of tobacco smoke that plays a role in most lung cancers — is especially prevalent in marijuana smoke. It was Tashkin's data showing that marijuana smokers are more likely than non-smokers to cough, wheeze, and produce sputum.

Tashkin reviewed his findings in April 2008, at a conference organized by "Patients Out of Time," a reform group devoted to educating doctors and the public (as opposed to lobbying politicians). Some 30 MDs and nurses got continuing medical education credits for attending the event, which was held at Asilomar, on the Monterey Peninsula.

The National Institute on Drug Abuse, which supported Tashkin's marijuana-related research over the decades, readily gave him a grant in 2002 to conduct a large, population-based, case-controlled study that would prove definitively that heavy, long-term marijuana use increases the risk of lung and upper-airways cancers.

What Tashkin and his colleagues found, however, disproved their hypothesis. (Tashkin is to marijuana as a cause of lung cancer what Hans Blix was to Iraq's weapons of mass destruction — an honest investigator who set out to find something, concluded that it wasn't there, and reported his results.)
Related Articles: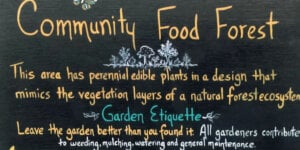 More than 80 percent of the US population now resides in urban areas. This number is projected to rise in the next few decades. Finding ways to maximize use of existing open space is imperative, and increasing access to food through sustainable management of edible landscaping is one important approach among many that are underway.…
Read More