Marijuana Use, By the Numbers

According to the latest annual survey on drug use from the US Department of Health and Human Services, marijuana use is still very popular, and its use is on the rise. 41% of American adults admit to having used the substance at some point in their lives.
From this we can reasonably conclude that the War on Pot is a waste of resources, taking law enforcement money away from more serious crimes and stigmatizing otherwise law-abiding citizens—not to mention filling our jails with non-violent offenders and ruining people's lives.
Paul Armentano, Deputy Director of NORML (National Organization for the Reform of Marijuana Laws) and co-author of Marijuana Is Safer: So Why Are We Driving People to Drink?, explores the problem of modern Prohibition in this article from The Huffington Post:
The U.S. Department of Health and Human Services has once again released their annual survey on "drug use and health" — you know, the one where representatives of the federal government go door-to-door and ask Americans if they are presently breaking state and federal law by using illicit drugs. The same survey where respondents have historically under reported their usage of alcohol and tobacco — these two legal substances — by as much as 30 to 50 percent, and arguably under report their use of illicit substances by an even greater margin. The same survey that — despite these inherent limitations — "is the primary source of statistical information on the use of illegal drugs by the U.S. population." Yeah, that one.

So what does the government's latest round of 'statistical (though highly questionable) information' tell us? Nothing we didn't already know.

Despite 70+ years of criminal prohibition, marijuana still remains widely popular among Americans, with over 102 million Americans (41 percent of the U.S. population) having used it during their lifetimes, 26 million (10 percent) having used it in the past year, and over 15 million (6 percent) admitting that they use it regularly. (By contrast, fewer than 15 percent of adults have ever tried cocaine, the second most 'popular' illicit drug, and fewer than 2 percent have ever tried heroin — so much for that supposed 'gateway effect.') Predictably, all of the 2008 marijuana use figures are higher than those that were reported for the previous year — great work John Walters!
Related Articles: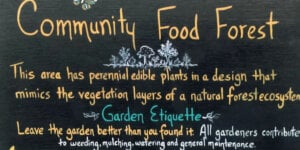 More than 80 percent of the US population now resides in urban areas. This number is projected to rise in the next few decades. Finding ways to maximize use of existing open space is imperative, and increasing access to food through sustainable management of edible landscaping is one important approach among many that are underway.…
Read More