Marijuana Use Associated with a "Significantly Reduced Risk" of Head and Neck Cancers

Some promising new research shows that marijuana use could have beneficial effects on certain types of cancer.
From the NORML blog:
For some 35 years the United States federal government has been well aware that cannabis possesses potent anti-cancer and anti-tumor properties. And for the past three years, government-funded researchers have speculated that these qualities may offer "protective" effects against the onset of various types of cancer in humans, including lung cancer.

Yet to date, virtually no investigators have taken the time to assess marijuana's potential anti-cancer effects in humans — until now.

In a clinical abstract just published online on the Cancer Prevention Research website, a team of U.S. investigators report that marijuana use, even long-term, is associated with a "significantly reduced risk" of head and neck squamous cell carcinoma.
Related Articles: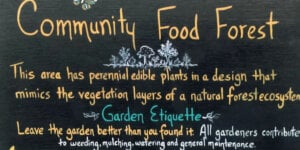 More than 80 percent of the US population now resides in urban areas. This number is projected to rise in the next few decades. Finding ways to maximize use of existing open space is imperative, and increasing access to food through sustainable management of edible landscaping is one important approach among many that are underway.…
Read More