LISTEN: Replacing Coal-burning Power Plants with Wind Energy

Coal power is dirty, mountaintop removal mining is destructive, and burning fossil fuels contributes to climate change. But there are alternatives. First, though, we have to change the way we think about energy.
In this interview with Australia's Beyond Zero Emissions (if you can get past the too-cute-for-words Australian children), wind energy expert Paul Gipe (Wind Energy Basics, Second Edition: A Guide to Home- and Community-Scale Wind Energy Systems) talks about coal plants closing in Canada, community-owned power plants, feed-in tariffs to make the building of renewables more financially attractive, and more.
I'd really like to talk more about what Canada has done and is about to do. Ontario, a province of Canada, is, this month probably will announce a groundbreaking, I mean this is in, probably the most significant renewable energy policy in North America, certainly in at least two decades—I would go so far as to say in three decades, since the 1978 National Energy Act in United States—far-reaching policy that will not only enable the development of wind energy, but rooftop solar energy, community wind, community solar, because it provides a system of feed-in tariffs that allows us to build these projects, put rooftop solar on, and to make a profit. But not only that: what Ontario's proposing to do is to change the way they think about electric utility systems. Instead of what we typically have here in United States, and I'm sure it's the same there in Australia, where renewable energy is looked at kind of like an add-on, "Well, you have your coal-fired power plants over here, you have your nuclear power plants over there," and then we kind of shoehorn in, we kind of push in renewables in various places. And what Ontario's proposing to do is to turn all of that on its head and say, "We plan to close our coal-fired power plants," and I note your program is about climate change, they plan to close all their coal-fired power plants so 25% of their electricity by 2014—and they made a press release just last week announcing they moved up the closure of two units by two years, and that's a major accomplishment—anyway, so they're planning to close their coal plants. What they're proposing to do is saying, "We want to bring on as much renewable energy as we can. We will design and redesign our electricity system to take that."
Related Articles: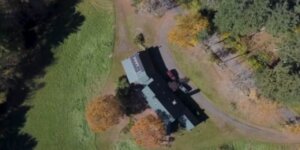 Not only are Chelsea Green authors experts in their fields, from organic farming to green building, but they're also part of our extended family. So it's always nice when we get an update on how things are going! The following note is from James Kachadorian, author of The Passive Solar House. To paraphrase Mark Twain,…
Read More