How Much Water Does Your Car Use?
Most cars burn fossil fuels and dump CO2 into the atmosphere. We all know that. But have you considered the amount of water your car uses? I don't just mean washing (although that's part of it)—I'm also talking about the "embedded" water, if you will, in the manufacturing process. As it happens, bicycles don't just have a leg up on cars in the gasoline and carbon dioxide race; they're also way ahead when it comes to water consumption.
The following is an excerpt from Water: Use Less—Save More by Jon Clift and Amanda Cuthbert. It has been adapted for the Web.
The car
It takes about 70 gallons of water to produce l gallon of gas.
It takes about 120,000 gallons of water to produce a small car.
It takes about 35 gallons of water to produce a bicycle.
Wash your car at home rather than at a car wash.
Wash your car using a sponge and a bucket and some soap. It works just as well and uses much less water than a hose or a pressure washer.
Wash your car less often.
Related Articles: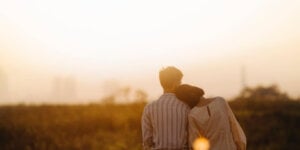 Anything involving farming almost always requires the help of another person, whether you're feeding the animals or trying to decide if you want to expand the barn. Partnerships not only help with your personal life but the success of your business in the long run as well. Having someone to share the work and ease the…
Read More